Issue

December 2020 - January 2021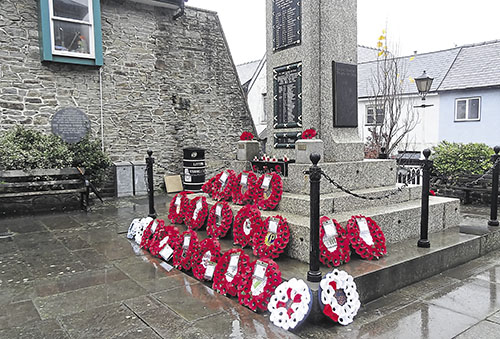 With no marches or formal gatherings, this year's Remembrance Day had less emphasis on pomp and perhaps more on reflection in the quiet laying of wreaths of red, white and purple poppies.
In Knighton, wreaths were removed from the war memorial, leaving white poppies scattered on the ground, while all the red poppy wreaths were left intact.
Local activist Angie Zelter said: 'Knighton Action for Peace and Justice are in shock that such disrespect should be shown to all the victims of war in such a manner. There is a need for public dialogue rather than cutting out differences of opinion.
'Two of the group's wreaths also contained red poppies and the significance was to show the number of civilian and other victims of wars past and present.'
The group has approached the Royal British Legion local branch about co-operation to avoid a future repeat situation.