Image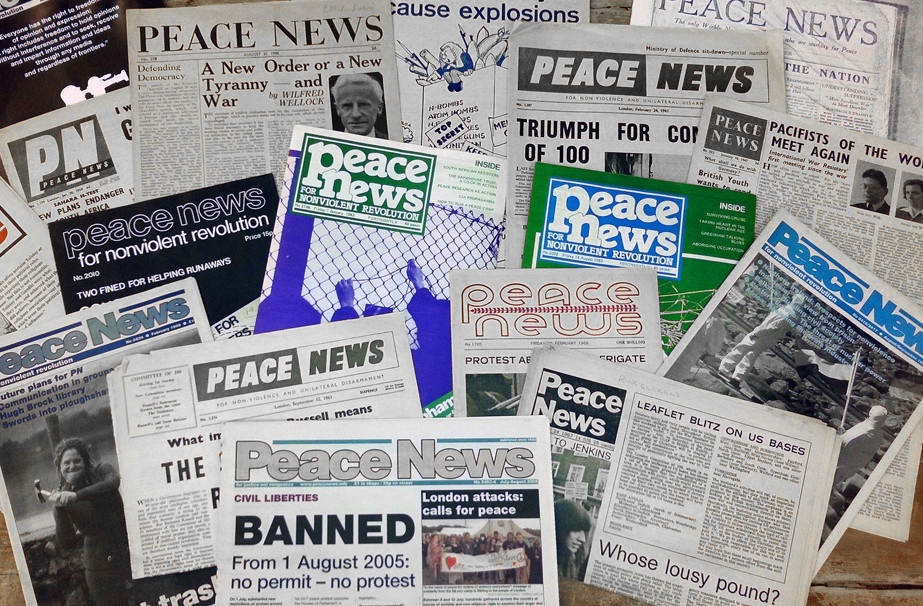 Published since 1936, Peace News is the UK's only grassroots newspaper covering the full spectrum of peace and justice issues.
We have a staff of six part-time workers and currently publish 6 bi-monthly issues a year. Peace News Ltd is a not-for-profit limited company.
Image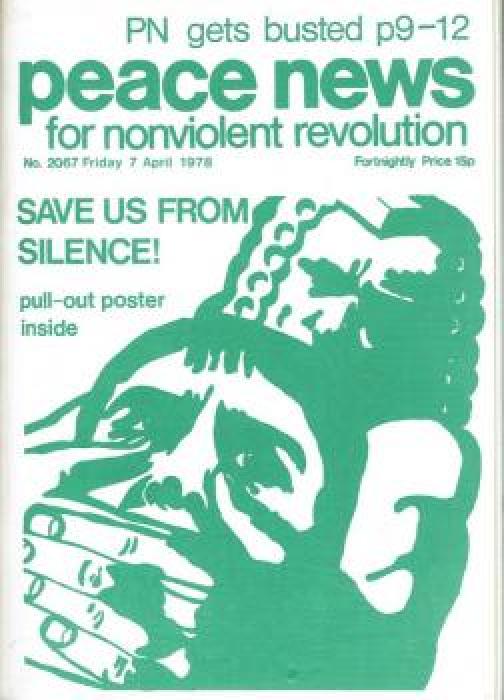 Our idea of another, better, world
Peace News opposes the brutal wars in Iraq and Afghanistan – and throughout the world – and the retention and renewal of nuclear weapons in the shape of Trident.
But these are only the most extreme forms of the violence which is inherent in our society.
This violence manifests also as sexism, racism, homophobia, hunger, inequality, corporate domination, government repression and the exploitation of people, animals and the environment.
Peace News seeks to oppose all forms of violence, and to create positive change based on co-operation and responsibility. To create a nonviolent world, we believe we must avoid violence in our struggle for change.
Peace News draws on the traditions of pacifism, feminism, anarchism, socialism, human rights, animal rights and green politics – without dogma, but in the spirit of openness.