Issue

December 2020 - January 2021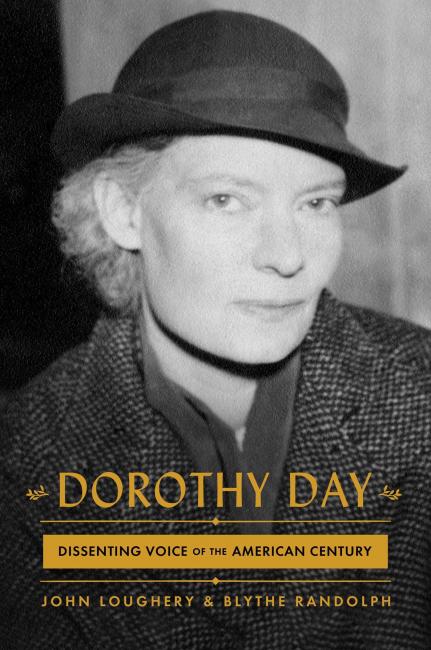 Pope Francis, in his 2015 address to the US congress, listed Dorothy Day alongside Abraham Lincoln and Martin Luther King Jr. Day founded the Catholic Worker in 1930s New York with a weekly newspaper and a shelter for destitute men and women. The movement continues to this day as a collection of over 200 communities, mostly in the US, who live a simple lifestyle in community, serve the poor, and resist war and social injustice. As someone deeply involved in the Catholic Worker movement myself, I have so far relied on Day's autobiographical writings and articles when reaching for a role model.
But this full-length, thoroughly-researched biography uncovers details that Day usually omitted from her own writing. These portray a startlingly contradictory character at the same time as giving a broad, holistic account.
The authors list the prominent literary and left-wing names who were present during her early life – as friends, lovers and associates – including the playwright Eugene O'Neill.
By many accounts, Day was a hard-drinking chain-smoker who swore a lot, a description she strongly disliked.
The authors take time to explore the dark periods of crisis which Day struggled to come out of. It's clear that she suffered deeply when, still only in her early twenties, she was unable to walk away from an abusive relationship. We learn of a terrifying botched abortion – all she could afford at the time – and two suicide attempts.
More than a third of the book has passed before the authors introduce Peter Maurin, Day's mentor, who introduced her to the economic, political and spiritual theories of Eric Gill and Emmanuel Mounier. Out of this collaboration came the Catholic Worker. From the outset, the newspaper covered the civil rights movement and aligned itself with striking workers. In its first year, it covered the notorious Scottsboro trials, in which nine black men were wrongly accused of rape.
A good illustration of Day's pacifism comes in the chapter on the Spanish Civil War. Already an influential person, Day refused to support Franco, meaning that she was in contradiction with the Catholic hierarchy and the Vatican. At the same time, she lost approval from her left-wing friends who supported the revolution.
That her pacifism came at deep personal cost is also linked to her commitment to voluntary poverty.
Described early on by the authors as a reaction against postwar 'rugged individualism', voluntary poverty emerges in later anecdotes as resistance to her own class privilege.
Imprisoned after a protest against nuclear attack ('duck and cover') drills, Day demanded that she and her fellow arrestees be put in the same cells rather than with other prisoners, an incident that she reflected on as a failure.
Day is quoted as saying of the Catholic Worker: 'This is a school. No one's meant to stay here forever.' This biography mentions, by name, many of the community members who passed through Catholic Worker houses during Day's lifetime, giving evidence of the extent of her influence. It also illustrates how the main work of Day and the Catholic Worker was raising consciousness – of systemic injustice – through practical means.