Issue

December 2019 - January 2020

Here are the Peace News peace scores for the manifestos of the major political parties in the UK for the 12 December election. We've listed them in descending order of peacefulness, according to the peace issues that we thought were most important.
The top scorer was the Green party with 5.5 points out of 10 (largely because of their commitment to getting rid of Trident), with Plaid Cymru close behind with 5 points (again, mainly because of their anti-Trident position), and Labour (despite its commitment to retaining and replacing Trident) on 4 points.
Obviously, promises made in manifestos have to be taken with several very large pinches of salt.
In 1964 and 1974, for example, Labour went into general elections with nuclear disarmament commitments – and then ripped them up as soon as it got into government.
However, there is a big difference between a party that says it will definitely replace Trident and one that says it definitely won't. If the latter tries to go ahead with Trident replacement, it will be more vulnerable to pressure from peace activists during the process.
Manifesto promises do show what parties care about at some level (what they think they have to be seen to be caring about), and they provide useful levers to use against politicians when an election is over.
It may be worth noting that the party manifestos in this election vary quite a lot in length and therefore in detail and scope. The Brexit party 'contract' is barely 2,000 words long. In contrast, the Lib Dem, Labour and Green manifestos range from 28,000 to 24,000 words.
When we carried out this scoring, the Scottish National party had still not put out its platform. When that becomes available, we will update the scoreboard on the PN website. (We managed to add in the Conservatives at the last minute!)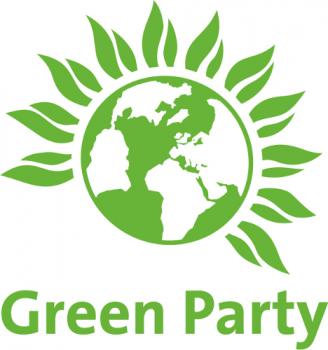 The Greens
Nuclear disarmament: the party got the maximum 4 points on this topic (see the box below, 'How we scored the manifestos', for more details of the scoring system). Under the heading, 'Ending wasteful spending', the Greens listed nuclear disarmament as their first item: 'Cancelling the Trident nuclear weapons system and nuclear powered submarines. We will join the United Nation's Treaty on the Prohibition of Nuclear Weapons and work within that multilateral framework for the total elimination of all nuclear weapons, including the implementation, enforcement and verification of all disarmament, arms control and non-proliferation agreements. We need a security system that can keep us safe from 21st-century challenges, not one that could realise cold war nightmares. The funds saved from cancelling Trident will be diverted towards the development of non-carbon-emitting technologies and finance to help countries deal with the Climate Emergency.'
Fewer foreign wars: 1 / 1. Replace the Ministry of Defence with a Ministry for Security and Peace, making the promotion of peace a key foreign policy objective and linking the role of the defence services more closely to the world we now live in – a central part of their responsibilities will become defending environments around the world from the effects of climate chaos and dealing with the humanitarian and environmental impacts of climate-related disasters.'
Ending the arms trade: 0.5 / 1. Green policy as written down in the manifesto seems to be to end government support for the arms trade, but not to actually stop any particular arms sales, or to restrict arms sales to any particular categories of country (human rights abusers, for example). 'Close down the government's arms sales activities, including the Department for International Trade's Defence and Security Organisation (DSO), and end all subsidies and support for the UK arms industry's exporting of weapons and systems that fuel conflicts, violence and suffering across the world.'
Not mentioned: Yemen, Ireland, conversion or conventional military spending.
Overall score: 5.5 / 10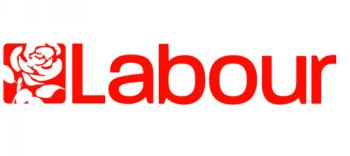 Labour
Nuclear disarmament: 0 / 4. Labour supports the renewal of the Trident nuclear deterrent. Labour will also actively lead multilateral efforts under our obligations to the Non-Proliferation Treaty to create a nuclear-free world.'
Fewer foreign wars: 1 / 1. 'Introduce a War Powers Act to ensure that no prime minister can bypass Parliament to commit to conventional military action. Unlike the Conservatives, we will implement every single recommendation of the Chilcot Inquiry.' 'Conduct an audit of the impact of Britain's colonial legacy to understand our contribution to the dynamics of violence and insecurity across regions previously under British colonial rule.' 'Act immediately to urge negotiations towards a political resolution to conflict wherever it arises, including in the Middle East and sub-Saharan Africa.' 'Labour will put human rights, international law and tackling climate change at the heart of our international policies, and use our global influence to end the "bomb first, talk later" approach to security. Labour will always do what is needed to protect the security of people in the UK.'
Ending support for the Saudi-led war in Yemen: 1 / 1, 'Immediately suspend the sale of arms to Saudi Arabia for use in Yemen and to Israel for arms used in violation of the human rights of Palestinian civilians....'. 'Reform the international rules-based order to secure justice and accountability for breaches of human rights and international law, such as... the illegal blockade of the Gaza Strip... and the indiscriminate bombardment of civilians in Yemen.'
Ending the arms trade: 1 / 1. 'Implement UK arms export controls to the highest standard, putting an end to exports where they might be used in violation of human rights or international humanitarian law.' '... [C]onduct a root-and-branch reform of our arms exports regime so ministers can never again turn a blind eye to British-made weapons being used to target innocent civilians.'
Reducing military spending: 0 / 1. 'Labour's commitment to spend at least 2% of GDP on defence will guarantee that our armed forces are versatile and capable of fulfilling the full range of roles and obligations.'
Converting military industry: 0 / 1. 'The UK defence industry is world-leading.... We are committed to procurement that supports UK defence manufacturing....'
Irish peace process: 1 / 1. 'Labour will work quickly and tirelessly to secure the return of a genuine power-sharing government in Northern Ireland... bringing forward and implementing a Bill of Rights for Northern Ireland as outlined in the Good Friday Agreement.' No hard border on the island of Ireland in the event of Brexit.
Overall: 4 / 10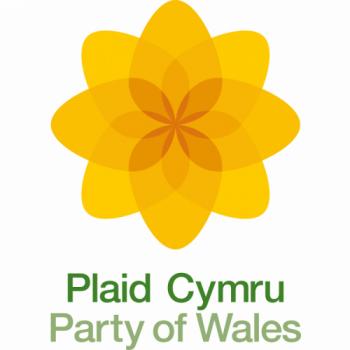 Plaid Cymru
Nuclear disarmament: 4 / 4. 'Plaid Cymru has consistently opposed the hugely wasteful and dangerous replacement of Trident. The replacement of Trident is expected to cost at least £205 billion. We will scrap this waste of money, allowing money to be invested in public services and infrastructure.' 'We will resist all attempts to relocate nuclear weapons in Wales or in Welsh Waters.'
Fewer foreign wars: 1 / 1. 'Plaid Cymru believes that, with the exception of binding international treaties, the decision to go to war should require the support of all four nations and we demand that a vote is held in the Senedd prior to any UK-supported military intervention in foreign affairs. The people of Wales have a democratic right to support or oppose such incursions.'
Not mentioned: the arms trade, Yemen, Ireland, conversion or conventional military spending.
Overall: 5 / 10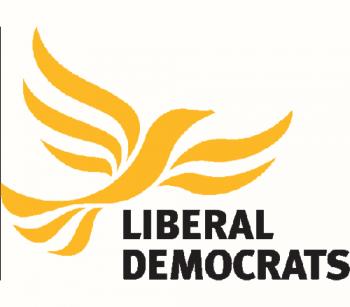 The Liberal Democrats
Yemen: 1 / 1. 'Suspend UK arms sales to Saudi Arabia in response to their consistent targeting of civilians, in breach of international humanitarian law, in Yemen.'
Ending the arms trade: 0.5 / 1. 'Improve control of arms exports, including by introducing a policy of "presumption of denial" for arms exports to countries listed as Human Rights Priority Countries in the Foreign and Commonwealth Office's annual human rights report.'
Reducing military spending: 0 / 1. 'Commit to the principle of collective self-defence as laid out in the North Atlantic Treaty and spending two per cent of GDP on defence in line with NATO recommendations: as the economy grows after we have stopped Brexit, this will mean an extra £3 billion over the parliament.'
Nuclear disarmament: 0 / 4. While the Lib Dems do suggest some immediate changes in policy (not having subs out in the oceans all the time) and hardware (building one less nuclear missile submarine), these don't actually make the world safer. 'Maintain a minimum nuclear deterrent, while pursuing multilateral nuclear disarmament: continuing with the Dreadnought programme, the submarine-based replacement for Vanguard, but procuring three boats and moving to a medium-readiness responsive posture and maintaining the deterrent through measures such as unpredictable and irregular patrolling patterns.'
Overall: 1.5 / 10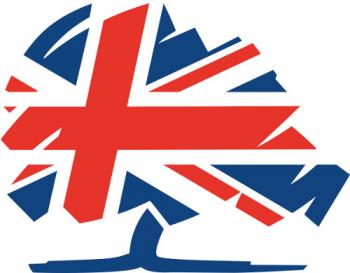 Conservatives
Nuclear disarmament: 0 / 4. 'We will maintain our Trident nuclear deterrent, which guarantees our security.'
Reducing military spending: 0 / 1. 'We will continue to exceed the NATO target of spending 2 per cent of GDP on defence and increase the budget by at least 0.5 per cent above inflation every year of the new Parliament.'
Fewer foreign wars: 0 / 1. 'We will stand against terrorism and extremism around the world.'
Irish peace process: 0 / 1. There is talk of 'guaranteeing the full economic benefits of Brexit' for Northern Ireland and 'turbocharging' the economy there. Also: 'Our commitment to the 1998 Belfast Agreement and its successor agreements is unshakeable and we will not deviate from the principle of consent or the three-stranded approach. We will continue to work with all sides to re-establish the Northern Ireland Executive and Assembly so that the people of Northern Ireland can enjoy the full advantages of devolved government for the benefit of the whole community.'
Not mentioned: Yemen, conversion or conventional military spending.
Overall score: 0 / 10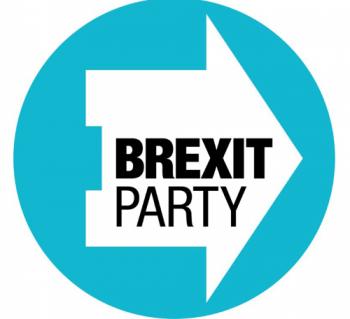 The Brexit party
Reducing military spending: 0 / 1. 'Ensure that the UK maintains its commitment to NATO and meets its commitment to spend 2% of GDP on defence as an absolute minimum. 'Withdraw from the European Defence Union. This will mean we leave the EU defence procurement directive ensuring the UK has the right to stipulate defence contracts stay at home.'
Not mentioned: reducing foreign intervention, Ireland, nuclear disarmament, Yemen, the arms trade or conversion.
Overall: 0 / 10
We made a list of seven items that are, or should be, high on the agenda of the British peace movement, and gave scores for each category.
Nuclear disarmament (4)
This was the most important question, we felt, with four times more points that any other category. Four points were awarded for getting rid of the Trident nuclear missile submarine system and cancelling its replacement, the Dreadnought submarine programme. Points were available for any changes, short of cancelling Trident altogether, in nuclear doctrine, equipment or operations – that would make the world safer.
Ending the arms trade (1)
One point was available for ending arms sales to repressive regimes.
Ending support for the Saudi-led war in Yemen (1)
We put a special focus on the war in Yemen, where British diplomatic and military support has been crucial to the Saudi war effort. Yemen is the greatest humanitarian disaster in the world. One point was available for ending British support for the Saudi-led war.
Cutting military spending (1)
One point was available for significantly reducing non-nuclear military spending.
Conversion of military industry (1)
Moving military factories and workers towards socially-useful production in a Just Transition.
Reducing foreign intervention (1)
This was about taking a major step towards reducing the chances of Britain going to war, including increasing democratic control of the decision to go to war.
Supporting the Northern Ireland peace process (1)
It's not long since the UK was in a state of war because of its colonial occupation of Northern Ireland. One point was available here for policies that explicitly supported the Northern Ireland peace process.