Issue

December 2018 - January 2019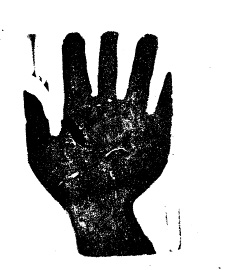 GOALS: The resignation of Malian dictator general Moussa Traoré; free, multiparty elections
SUCCESS IN ACHIEVING SPECIFIC GOALS: 6 points / 6
SURVIVAL: 1 / 1
GROWTH: 3 / 3

General Moussa Traoré obtained power in Mali in 1968 when he led a military coup d'état that overthrew the left-leaning nationalist government that had ruled since 1960. Opposition towards Traoré grew during the 1980s, but didn't fully emerge until the 1990s. During this time, Traoré imposed programmes to satisfy demands of the International Monetary Fund, which brought increased hardship upon the country's population while elites lived in luxury.

By early 1991, the Alliance for Democracy in Mali (ADEMA), an opposition group led by Alpha Oumar Konaré and Abdourahmane Baba Toure, moved to the forefront of dissent against general Traoré.

ADEMA helped to initiate the mass demands for a multi-party system and greater democracy in Mali. ADEMA was joined in this demand by the National Committee for Democratic Initiative (CNID) and the Mali Pupils and Students Association (AEEM), which organised students for protest against the government. Following demonstrations and some rioting in late January, several leaders of AEEM were arrested and released some weeks later.

Talks between the government and these democracy groups failed in late February as ADEMA, CNID, and AEEM's demands for greater political openness and investigations into the previous deaths of demonstrators were left unanswered.

Day of martyrs

On 17 March 1991, the three groups led a funeral march in Mali's capital city, Bamako, to commemorate the deaths of previous pro-democracy activists. Approximately 100,000 people attended this 'National Day of Martyrs' demonstration (which also included an exhibition of photos and poetry readings). During this action the student group AEEM, with ADEMA and CNID, reiterated a clear demand for a national congress to establish a multi-party system.

On 20 March, AEEM announced a 48-hour student strike to begin the next day and a march to take place on 22 March at the end of the strike.

In response, the government stationed riot police and armoured cars in the capital, preparing to repress the planned demonstrations. Following the student group's call, tens of thousands of students and other citizens filled Bamako's streets on 22 March.

The exact order of events on this day is not clear. The demonstrations seemed to have begun peacefully. Military troops opened fire on the protesters, killing at least 22. Following this, some groups began rioting and setting fire to buildings and government vehicles.

The protesters had also blockaded bridges and streets using their bodies, burning tyres and other objects. However, soon after the military repression, the streets were quickly deserted except for soldiers. Citizens calling for democracy took part in similar, smaller demonstrations in other areas throughout Mali.

Women played an important role in the campaign, as their participation in demonstrations was meant to diminish the amount of violence used against the campaigners. Nonetheless, soldiers killed five women during a march for peace on 23 March. The women in this demonstration, who numbered nearly 2,000, were deploring the death of protesters at the hands of the military. By that point, the death toll of protesters was estimated to be between 30 and 80, with hundreds more injured.

After instating a curfew and state of emergency the day before, general Traoré met with opposition and religious leaders on 22 March.

Protesters remained in the streets the next day – although their numbers had decreased to several thousand – and police and soldiers continued their violent repression of the campaigners. Soldiers had even burned a shopping centre where protesters had taken refuge, killing dozens more people. Attempting to calm the demonstrations, general Traoré offered to release political prisoners and announced that the ruling party was considering a multi-party system, but he refused to resign from the presidency.

Also on 23 March, opposition groups, labour unions, and the country's bar association signed a declaration demanding Traore's resignation and the appointment of an interim government to plan new, multi-party elections.

General strike

Meanwhile, the National Union of Workers called for a general strike to begin on 25 March, meant to last until general Traoré resigned. Despite the rampant repressive violence, there seemed to be growing dissent against Traoré within the armed forces. Among all this action, general Traoré's government continued talks with the opposition groups and agreed to lift the state of emergency.

On Monday 25 March, thousands of workers took part in the general strike. Later in the day approximately 45,000 people attended a pro-democracy rally in the capital, listening to speeches and joining in loud shouts of 'Down with Traoré!' Finally, during this rally, violence from both the military and any demonstrators had ceased. That day, general Traoré's second-in-command, Djibril Diallo, resigned as a show of support for the protesters demanding a multi-party system.

In response to the days of pro-democracy demonstrations, early on 26 March, the military put down their arms and joined the protesters.

A military group, led by lieutenant colonel Amadou Toumani Touré, placed general Traoré under arrest and promised to organise a multi-party democracy with elections in the near future. After this coup, there were 59 deaths reported, including two of Traoré's close allies, but the circumstances of these are not clear.

Within two months, opposition parties were legalised, a national congress of civil and political groups met to draft a new democratic constitution, and ADEMA leader Alpha Oumar Konare was the new, democratically-elected president.