Issue

December 2018 - January 2019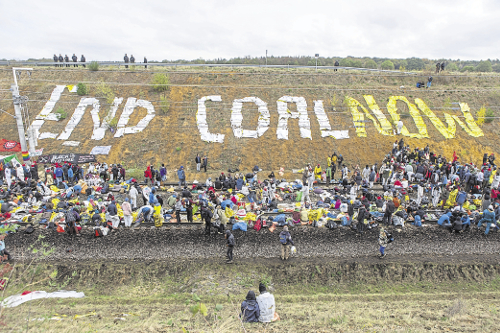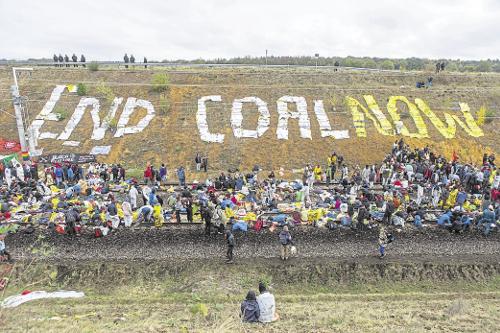 Ende Gelände blocks the Hambach Forest coal train near Cologne, Germany, 28 October. Photo: Christian Willner CC BY-SA 2.0
Climate activist group Ende Gelände described its occupation in late October as the 'largest action of civil disobedience for climate justice that Germany has ever seen'.
On 27 October, 6,500 people took part in the action at Tagebau Hambach, a large opencast coalmine near Cologne, Germany, where highly-polluting brown coal (lignite) is extracted by German energy company RWE. There were a dozen or so 'temporary' arrests.
For for more than 24 hours, 4,000 activists blockaded the tracks that take coal from the mine to nearby RWE power plants.
A few hundred people tried to enter the mine, but were stopped by police.
The coalmine occupies some 80 percent of the ancient Hambach Forest and RWE are intending to clear half the remaining forest for their operations. RWE operate three open-cast lignite mines and four coal-fired power plants in the Rhineland.
The German government has tasked a commission with coming up with a plan to phase out coal completely. It reports in January.
Ende Gelände ('this far and no further') warns that although 'the Intergovernmental Panel on Climate Change has warned us to take immediate climate action to phase out fossil fuels', the negotiations of the coal exit commission do not reflect this urgency: 'That is why we take the phase-out of coal into our own hands.'