Issue

August - September 2022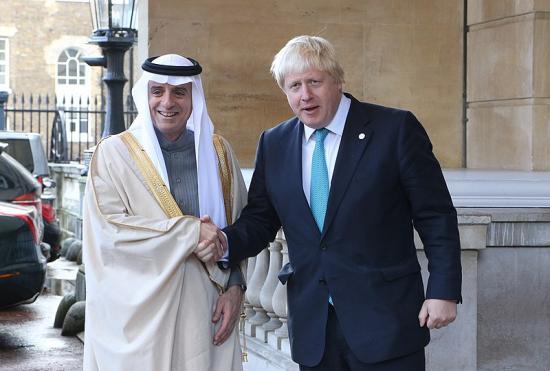 All year, it has been infuriating to watch the debate about Boris Johnson as pressure built up against the British prime minister until he was finally forced from office on 7 July by his own party – which believed he would damage its chances of winning the next election.
Johnson was sacked by the Conservatives for his personal weaknesses, such as dishonesty and irresponsibility. This was what the media also focused on. Near the liberal extreme, the Guardian editorial on his fall said: 'His conduct as prime minister was incompetent, corrupt and shameful. He should have gone months ago.... To the last, he was incapable of giving a straight answer to a straight question.'
What is so infuriating is that the focus has been on Johnson the Partygate liar, not Johnson the international criminal.
In Afghanistan, right now, 10 million children are facing starvation while Johnson's government continues to 'freeze' probably hundreds of millions of pounds of Afghan government reserves (see p5).
In Yemen, over a quarter of a million children under the age of five have died of hunger, disease and airstrikes, as the result of a war that Boris Johnson has helped to stoke, first as foreign secretary and more recently as prime minister. A war which has not yet ended.
After Saudi Arabia began its military intervention in Yemen action in March 2015, the responsibility for approving British arms export licences to Saudi Arabia was shifted from the secretary of state for international trade to the foreign secretary.
Johnson was foreign secretary from July 2016 – July 2018, during which time he vigorously supported the Saudi war in Yemen.
According to the Campaign Against Arms Trade (CAAT), 'Government statistics show that during his tenure as Foreign Secretary, Johnson approved £1.2 billion worth of arms sales to Saudi Arabia. This included £270 million worth of ML10 licences (aircraft etc) and £880 million worth of ML4 licences (bombs and missiles etc).'
The i newspaper reported in July 2019: 'It emerged earlier this month that Mr Johnson personally gave the go-ahead for a shipment of Paveway bomb components in 2016 a day after an airstrike destroyed a food factory in Yemen, killing 16 people.'
The paper added: 'Mr Johnson has also personally approved the transfer of state-of-the-art British weaponry such as Paveway bombs, Brimstone missiles and Storm Shadow cruise missiles for use by Saudi fighter jets criss-crossing Yemen's skies in a conflict which, according to authoritative estimates, has cost at least 70,000 civilian lives.'
After he became prime minister in July 2019, Johnson continued enthusiastically supporting the Saudi war in Yemen.
There have been 110,907 direct conflict-related deaths so far in this war, with 8,983 reported civilian deaths due to 25,054 airstrikes by the Saudi-led coalition, according to the monitoring group ACLED, which maintains the Yemen Data Project.
The UN Development Programme (UNDP) estimated last year that, by the end of 2021, direct and indirect deaths due to the war in Yemen would reach 377,000. They calculated that 70 percent of those deaths would be children under the age of five. That means 263,900 child deaths, more than quarter of a million children under the age of five.