Issue

August - September 2022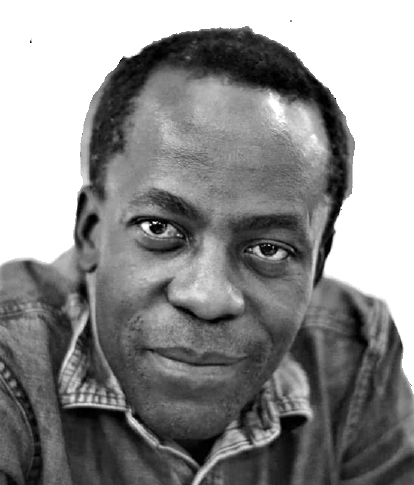 'There was a hierarchy of "Ukrainians first, Indians next and Africans last" in who was allowed to leave the war zone', says Korrine Sky, a Zimbabwean British citizen who was a second-year medical student in Dnipro, in eastern Ukraine, when the war broke out.
Getting out of Ukraine was extremely difficult for African students, but, according to Sky, it was the easy part compared to the challenge that followed: ensuring they can continue with and finish their studies.
Sky, who was one of the first people to co-ordinate efforts to get African students out of Ukraine, says: 'What's happening [now] reminds me how we were stopped from boarding trains and buses that were taking refugees out of Ukraine and were told to walk. We were told the trains and buses were for Ukrainians only.
'It also reminds me how we were made to stand at the border for days in freezing temperatures, without food, drink or shelter while our Ukrainian counterparts breezed across the border into neighbouring countries.'
Some Ukrainian universities have been creating difficulties for their African students, explained below.
For their part, some universities in the rest of Europe, including several in the UK, are offering support packages and scholarships to Ukrainian nationals only, an arrangement that Sky describes as 'really, really unfair and not right.'
She adds: 'As far as I'm aware, all Ukrainian nationals who fled the country can continue with their studies but African students are struggling to get places. We are asking that African students [who were studying at Ukrainian universities at the time of the Russian invasion] be offered access to university places on the same terms as our Ukrainian counterparts.'
Many African students who have left Ukraine and who have been offered places at universities elsewhere in Europe are finding they cannot afford to take up the offers. 'A lot of the fees are higher than those that Ukrainian universities were charging,' Sky says.
She estimates that it will take approximately £126,570 for a medical student to complete six years' worth of education in Europe. To support at least some of the students who have been admitted in other universities but who are struggling to pay the fees, Korrine Sky set up a funding appeal which is aiming to raise £250,000. So far, the appeal has raised just over £1,500.
'But really, we can't do this alone. The world needs to show the same goodwill and generosity that it is showing to our Ukrainian counterparts and put in place a support package for African students so that we too can continue with and finish our studies,' she says.
To draw attention to the challenges the students are experiencing, Korinne Sky also set up 'What next for African students who fled Ukraine?', a petition calling on UNESCO and 'all countries and organisations that are concerned with education' to put in place a support package and scholarships for the students.
So far, more than 31,000 people have signed the petition.
'All the things we are asking for in the petition are achievable,' says Sky.
According to the ministry of education and science of Ukraine, there were approximately 80,000 international students studying in Ukraine in 2020. The students came from 158 countries, with India, Morocco, Azerbaijan, Turkmenistan and Nigeria making up the largest groups of students. It is also estimated that a quarter of the students were African.
African students are also complaining that Ukrainian universities are withholding their records and are insisting that studies can take place online.
At the same time, bodies like the medical and dental council of Nigeria are saying they will not accept degrees, diplomas and certificates from Ukrainian universities until 'normal academic activities resume' in Ukraine.
Sitting in on online meetings organised by the students, I am also hearing that some Ukrainian universities are telling African students that if they want their transcripts and original documents (previous high school and degree certificates), they should come back to Ukraine, an active war zone, to collect the documents.
I ask Korrine Sky what she'd like Ukrainian universities to do. 'They should release transcripts and related documents to all students who ask for them. They should make it easy for those students who want to transfer to do so. This way, Ukrainian universities will retain the students' goodwill and stop being the impediment that they are at present,' Sky says.