Issue

August - September 2022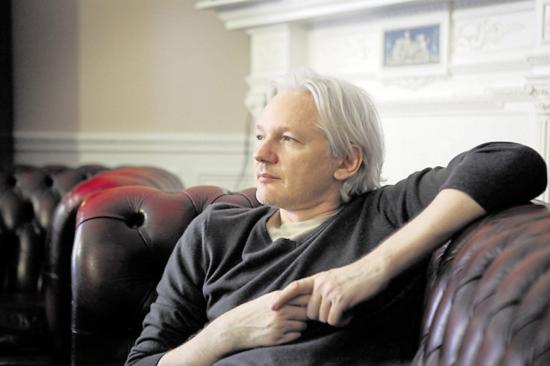 On 17 June, the home secretary, Priti Patel, signed the order for WikiLeaks co-founder Julian Assange to be extradited to the US to face 17 counts under the US Espionage Act. His 'crime' was receiving and publishing secret US military documents containing evidence of US war crimes in Iraq and Afghanistan. If found guilty of all the charges, Assange could be imprisoned for up to 175 years.
Assange, who has appealed, remains in solitary confinement in Belmarsh high-security prison where he has been since 2019, when he was forcibly removed from the Ecuadorian embassy.
The campaign against Assange's extradition continues with weekly Saturday vigils outside Belmarsh from 12 noon – 2pm; vigils during the summer on Wednesdays outside the members' entrance to the houses of parliament; and one-off demonstrations.
I have been very impressed by the Saturday vigils at Belmarsh, which are held at a traffic light junction on the main road outside the prison and include very large signs facing traffic, saying 'Free Julian Assange' and 'Hoot for Assange'. About 20 regular participants leaflet cars and lorries which have stopped at the lights.
The reaction is generally very supportive, with many taking leaflets and showing an interest. Many drivers hoot for Assange as instructed.
The good reaction may be because many of those driving by are people of colour. At the end, participants march to the front of the prison to make speeches and shout supportive slogans, hoping Assange will hear.
At the 23 July vigil, long-time passionate Assange supporter Eric Levy was very affectionately remembered (see obituary on p8).