Issue

June - July 2022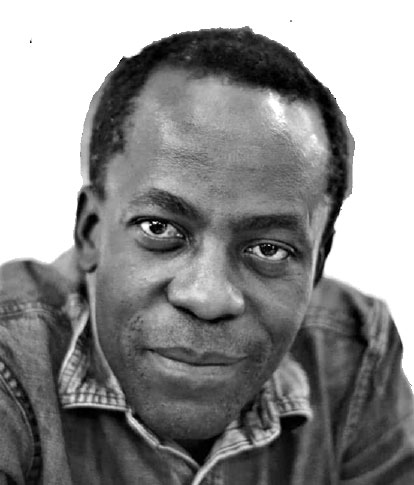 When I was growing up,' says poet and storyteller, Sandra A Agard, 'there was hardly any Black Literature. I mean, one of the first diverse books I ever read was Little Black Sambo. It was a horrible book. But it was the only book available in my school and public library with a Black main character. I hated the story. I hated the images. I even hated the paper it was written on, it had this awful smell; but it was the only book around at that time'
Agard herself started writing at the age of five. Her professional career took off when she joined an afterschool club hosted by Centerprise, a pioneering bookshop, cafe and community centre that operated in Hackney, London, between 1970 and 2012.
Through its publishing arm, the bookshop published a number of books about and from the community. One of these books was Talking Blues (Centreprise, 1976).
'Talking Blues was the first book that published some of my poetry,' Agard recounts. 'The book was one of the first books by young Black teenagers in London. It was very exciting to be part of that publication.'
Agard also contributed 'A House', a poem about growing up in Islington, that was published in Watchers and Seekers: Creative Writing by Black Women in Britain (Women's Press, 1987), an anthology she describes as 'another groundbreaking book' and 'the first anthology of poems and short stories published in Britain by Black women'.
Her poems and short stories have appeared in many anthologies, including Black Lives Matter: Poems for a New World (CivicLeicester, 2020), Poetry and Settled Status for All: An Anthology (CivicLeicester, 2022) and Where We Find Ourselves: Poems and Stories of Maps and Mapping from UK Writers of the Global Majority (Arachne Press, 2021), which she co-edited with Laila Sumpton.
'I'm a great believer in anthologies because that's how I started,' Agard explains. 'With Talking Blues, we were a collective of young people who suddenly found ourselves together. We came together to workshop and to discuss our ideas and we would go away, write our ideas down and come back for more.
'Anthologies give people a platform to showcase their work. They give everyone a chance. Everyone comes to the table. And they give people the confidence, the inspiration to write more, to continue writing.'
Agard notes that although the literary scene in Britain is now more vibrant than it was when she was growing up in the '60s and '70s, there is more that still needs to be done.
She gives children's literature as an example. Although more books for children with Black main characters are now available in Britain, picture books for Black children are still sparse.
'I think we need to redress that,' she says. 'We've now got Dapo Adeola, the illustrator, who's doing great things. He's now with the Book Trust. Which is fantastic. But we need more people so that the literary scene doesn't reproduce the Highlander effect where there can only be one.'
For her own part, Agard has written and published a number of books for children. The first was Harriet Tubman: A Journey to Freedom (Stripes Publishing, 2019), which tells the story of how Tubman helped hundreds of enslaved people reach freedom.
This was followed by The Bristol Bus Boycott: A fight for racial justice (Collins, 2022), which explains how, in Britain, Black and Asian people were (and still are) often discriminated against because of the colour of their skin, and how a group of people in Bristol fought against this discrimination.
After that came Amazing Women in Black History (Rising Stars, 2022) which focuses on 15 remarkable Black women, among them: Mary Prince, the first Black woman to publish her life story; Sister Rosetta Tharpe, the Godmother of rock and roll; Wangari Maathai, the environmental warrior; and Dina Asher-Smith, the fastest British woman in history.
Agard is also the author of The Lion Keeper (Collins, 2022) which tells the story of a boy who was taken from Africa, stripped of his name and identity and kept in the Tower of London with lions.
'I'm very interested in children's literature because it starts with the child,' Sandra A Agard says.
She calls for the inclusion of more books by African and Caribbean authors in the school curriculum and in libraries. 'A lot of children who are going through the education system in this country do not know their history or that we were here doing so much more even before the Europeans dismantled Africa', Agard says. 'Including more Black and Caribbean authors will make for a better and fairer society.'