Issue

June - July 2022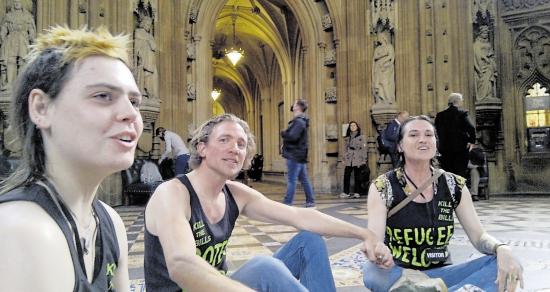 The Police Bill received the royal assent on 28 April and thus became law as the Police, Crime, Sentencing and Courts Act 2022.
During its passage, the bill was twice returned to the commons by the house of lords with many amendments. The lords removed measures in the bill to give police new powers to: stop protests in England and Wales if they are deemed too noisy and disruptive (in the opinion of the police); impose conditions on protest on noise grounds; stop and search anyone at a protest without any grounds to suspect them of any offence; ban individuals with a history of causing serious disruption from attending particular protests.
The lords also passed an amendment to protect Parliament Square as a place of protest.
All these changes to the bill were rejected in the house of commons and thus do not appear in the Police Act.
Not content with this, the government is determined to press on with yet more restrictions on the right to protest.
Most worryingly, in the queen's speech at the reopening of parliament on 10 May, the government committed itself to scrapping the Human Rights Act 1998 entirely and replacing it with a so-called "Bill of Rights".
Some amendments to the Police Bill that the government had only introduced, against convention, in the lords, and which therefore fell, are being proposed again.
In the queen's speech, the government promised to introduce new laws against: locking-on, going equipped to lock-on, attaching oneself to buildings and disrupting the construction or maintenance of projects such as HS2 (these all carrying a six-month maximum sentence).
Interfering with key infrastructure such as airports, railways and printing presses will carry a 12–month maximum sentence.
Stop and search powers will also be extended to look for and seize articles related to these new offences.
All these new measures are clearly being introduced to target campaigns being waged by environmental activists in groups such as Extinction Rebellion and Insulate Britain.