Issue

October - November 2021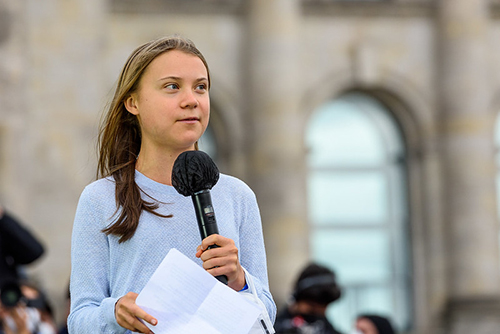 The COP26 Coalition has called a Global Day of Action for Climate Justice for Saturday 6 November, halfway through the COP26 climate negotiations in Glasgow.
They are calling on people to either come to Glasgow for a national demonstration or to take action nearer to home.
There will be a People's Summit for Climate Justice from 7 – 10 November.
The COP26 Coalition is a UK-based civil society coalition of groups and individuals mobilising around climate justice during COP26. Coalition members include environment and development NGOs, trade unions, grassroots community campaigns, faith groups, youth groups, migrant and racial justice networks.
Activists in dozens of cities and towns around the UK have set up COP26 Coalition 'local hubs'. These hubs are organising local assemblies (drawing together a wide range of campaigners) and actions on 6 November itself.
The Coalition says: 'Climate Justice means understanding that the different crises we face are interconnected, and that they can only be tackled if we connect all of our struggles. We are here to support all local hubs to be a diverse representation of all their local struggles.'
The COP26 Coalition warns that at COP26, governments 'will decide who is to be sacrificed, who will escape and who will make a profit.' So far, they've 'done too little too late' on climate change.
The message of the Coalition: 'Justice won't be handed to us by world leaders or delivered by corporations. Only we can imagine and build the future that works for all of us. We are living through a period of multiple breaking points – from climate to COVID to racism. We know that these crises not only overlap, but share the same cause....
'We got to this crisis point because our political and economic system is built on inequality and injustice. For centuries, rich governments and corporations have been exploiting people and the planet for profit, no matter how much it harms the rest of us.'
Change the system not the climate
The solution, according to the Coalition: 'In short: Climate justice, system change, power from below.'
We need system change that comes from the ground up say the Coalition: 'Whether we are fighting for better pay at work, for clean water, or against police violence or the opening of a new mine. For control over our bodies or to stop the destruction of forests we live in. We need climate action that works for all of us, not just the people with the most money in their pocket.'
Between 7 – 10 November, there will be a hybrid People's Summit for Climate Justice held by the Coalition to help the global movement discuss, learn and strategise for system change. There will be some in-person events in Glasgow and a digital programme online. The programme for the summit will start appearing on the Coalition website at the beginning of October.