Issue

October - November 2021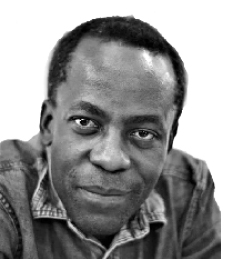 Recently, I interviewed the poet Catherine Okoronkwo, who is the advisor on racial justice to the bishop of Bristol, Vivienne Faull, helping to deliver on commitments made following last year's Black Lives Matter protests and the toppling of the Edward Colston statue in Bristol.
Okoronkwo, who was born to Nigerian parents and grew up in the Middle East, is currently vicar of All Saints and St Barnabas in Swindon.
Okoronkwo sees her father, who passed away recently, as one of her main influences. 'I am very much a person who grapples with the injustices of this world,' she says. 'I think that comes from my dad. My dad was such a principled person. And he fought for the underdog. He hated the injustices that he saw around him, particularly, for example, where the wealthy get wealthier, where people are lining their own pockets and disregarding the poor, the widowed, and those who have absolutely nothing.'
These concerns come through in her poetry, which she sees as a way of processing thoughts, observing the world and bearing witness.
'I really want my poetry to incite or encourage or truly move people, not just to tears but to action, to say: "Actually, how can we be satisfied with living in a world where these sort of injustices are still happening and people are still suffering?" So, that's why I write,' Okoronkwo says. 'And that's why I will continue to write, to give a voice to the voiceless and to let people know that, actually, you know, if one part of our society or humanity is not well-looked after or isn't taken care of, then all of us suffer.'
Okoronkwo's debut poetry collection, Blood and Water / bara na mmiri (Waterloo Press, 2020) opens with a glimpse into the everyday life of a young woman growing up in an intergenerational household in Nigeria before widening its lens.
The poems go on to cover health, conflict and relationships, sexuality, sexual abuse and the experiences of people living with HIV in Nigeria, South Africa and the UK.
One of the biggest strengths of the collection is its series of portraits, including 'Mama Ukwu', about Okoronkwo's grandmother. 'Relationships' is about the terror a girl experiences when she has her first period. Portraits are also found in the short reflexive prose piece, 'Omoba Village, 1982', which bridges the 'Blood' and 'Water' sections of the book.
I ask about one figure who stands out very vividly in the collection, Okoronkwo's paternal grandfather, her Papa Ukwu.
'He was a witchdoctor or native healer, however you want to call it,' Okoronkwo says. 'And he was such an incredible storyteller. I thoroughly enjoyed sitting at his feet, listening to his incredibly wild stories. And there was something so... almost like there was something he was gifting me, in terms of passing on the baton.'
Using language, entering imaginary worlds, and spiritual journeys are examples Okoronkwo gives of the batons her grandfather passed on to her. She adds that he gifted her 'something about lineage, something about ancestorship, something about spirituality.'
How did she come to grow up in the Middle East? Okoronkwo tells me that her father worked for the United Nations and was in the Middle East for 30 years before retiring to Ghana. As a result, the family lived in Jerusalem where she and two of her three siblings went to an Anglican primary school before going to boarding schools in the UK and Ireland.
Before joining the Church of England as a priest, Okoronkwo studied in the US and UK and worked as a teacher of English for close to 10 years. She holds an MA and PhD in Creative Writing from Manchester Metropolitan University and is chair of the organising committee for the Bristol Cathedral Poetry Competition which aims to facilitate conversation on diversity and is, this year, exploring the theme of 'Poetry and Faith'.
Okoronkwo's work has been featured in anthologies that include Elevator Fiction (Commonword, 2016); Crossing Over (University of Chester, 2017) and Where We Find Ourselves: Poems and Stories of Maps and Mapping from UK writers of the global majority (Arachne Press, 2021).