Issue

August 2020 - September 2020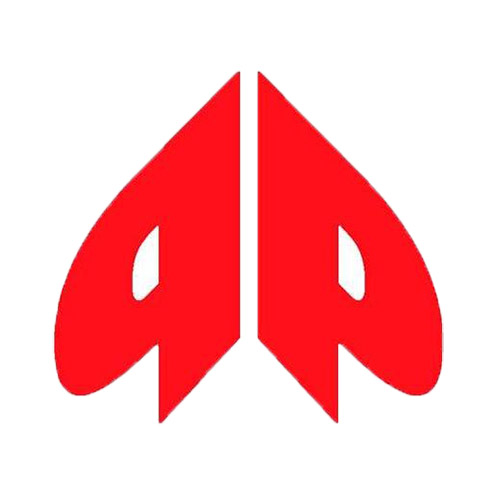 It's now four months since we closed the Pluto office. We're all still working at home and we're not sure when we'll be able to return. We've come through the worst of the crisis, but there is a long road to full recovery ahead.
It all happened so fast. Everything changed in the course of just a few weeks. Things that we never expected were possible – happened.
When I look back on those weeks, one word fills my memory. Unprecedented. It dominated the media and our conversations. Countries started closing their borders. Citizens' movements were restricted. People were getting sick and hospitals were in danger of overflowing. New information was flooding in every day.
As shops closed around the world, supply chains collapsed, our US warehouse closed and book orders almost disappeared. Amazon, most book publishers' largest single customer, stopped stocking books and focused on essentials like medical and household products. We knew we were experiencing an existential crisis.
On 16 March, we decided to close the Pluto office (in Archway Road, North London). Within a week, everyone had migrated to working at home. We're a small, dedicated, closely-knit team of 15 people. Flexible working was already in place, with some of us working at home one or two days a week.
This was the easy part.
Sacrifice
We're good at adapting. Pluto celebrated its 50th birthday last year. You have to be good at adapting to remain radical and independent for 50 years. But we were worried. This was different from anything we had experienced before.
We had harder choices to face. People are what make books happen.
More than half of our expenses go to paying people. All of us do this because we can't imagine spending our lives earning money doing something that doesn't align with our social and political beliefs. Pluto workers all took the extraordinary decision to agree a wage cut – a highly valued sacrifice that can't be underestimated.
We also had to start using the UK government's furlough scheme, which meant that some of us had significantly increased workloads. Our close suppliers generously extended payment terms. We received a small government loan, after being rejected for a more significant loan by our bank.
To ensure that they weren't released into the vacuum of a locked-down world, we worked with our authors to rearrange the publishing schedule, moving the publication of most books into late 2020 and 2021.
We quickly developed books that spoke directly to the crisis and to our own strategies for survival, such as Pandemic Solidarity (see some extracts here).
We also launched a new series of short pamphlet-style works, Vagabonds. The first two books, Pandemonium and The Hologram, examine the response to COVID-19 and suggest radical new approaches to understanding and combating the lethal failures of capitalism.
Pluto has always put mission and people ahead of profit.
All the money we generate goes back into the business and to the communities that we support. We publish books to enrich and teach. These often don't make money, but they enhance the lives of the people who read them and give a platform to under-represented voices.
Our books do something that not many other products can claim to do – they change the way people think and, in doing so, they make the world a better place.
Mutual aid
We knew that we were entering a precarious time. The need for critical left thinking is more urgent than ever and our ability to publish that thinking was threatened. Our focus had to be survival.
So, we did what any anti-capitalist, anti-imperialist, internationalist organisation does when threatened, we bonded together, asked for help and supported each other. We turned to solidarity and mutual aid.
We sent out a call for donations and were heartened by the amount of support we received.
We launched a Patreon (online financial support) for the press, which also contributes to other organisations combatting the effects of the pandemic.
Out of the crisis, the Radical Publishers' Alliance (RPA) was born.
On 3 April, a group of representatives from 11 radical publishers met online to discuss the effects of the pandemic. We know the damage that competitive capitalism wreaks on our planet, our relationships, and our physical and mental health – and we have a tradition of supporting each other. We realised it was time to ramp up that support.
The RPA's first initiative, #RadicalMay, launched on 1 May. It was a month-long online book fair, featuring over 100 panel discussions and talks with authors from around the world. The event was in partnership with the Literal book festival, which is held annually in Barcelona.
The alliance now includes 50 book, magazine, and journal publishers – from the UK, US, Canada, France, Spain, Catalonia, the Basque Country, Italy, Germany, Argentina and Indonesia – which identify as radical left-wing. We endeavour, through mutual support, to develop anti-capitalist publishing strategies benefiting publishers, authors, and readers alike.
BLM momentum
With shops closed, more readers started to come to our website to find books.
We put all our efforts into making sure customers knew we had relevant books. Only two days before the horrific murder of George Floyd, we had launched a sale featuring our BAME authors. Pluto has been publishing books on race and racism, and by people of colour, since its founding.
As people worldwide took to the streets and the Black Lives Matter movement gained momentum, readers were looking for answers.
We experienced an incredible surge in sales through our website that has contributed significantly to Pluto's recovery.
While it is painful to know that the catalyst for this comes from further suffering of the very people whose stories have been ignored for too many years, we are proud to be in a position to help the cause.
Accelerating – which way?
The pandemic is acting as an accelerant, in many ways.
If there was ever a question about the necessity of universal health care, that has been erased.
Social welfare systems are now viewed as vital for everyone, not just the poor. The value of flexible work has been proven. Essential workers are now being recognised.
We've shown that we can cut carbon emissions and we've learned how important clean, green, outdoor space is to our mental and physical health. Hopefully we have realised that we don't need to keep buying stuff we don't need. Could this be the beginning of the end of our over-driven consumer society?
I fear, however, that this accelerant will take a different path and that we will be co-opted back into austerity politics inside a massive depression.
We are already being encouraged to 'buy for Britain'. We've seen monopolistic businesses like Amazon gain strength. Small local businesses haven't survived. Unemployment numbers are rising with no change in the way that business and government approach the concept of work.
Marginalised people are being pushed further into the shadows and a divisive inequality is being normalised. Authoritarianism is still rising, now in the guise of safety, and many of our perceived freedoms are under threat.
We still have a long way to go as we fight for a positive outcome, but there is one overarching reason that Pluto is surviving this crisis and why it will flourish again. That reason is people – those who work with Pluto and those who support us.
If we could all just remember that we may, as a civilisation, be able to embrace a more equal future.