Issue

August 2020 - September 2020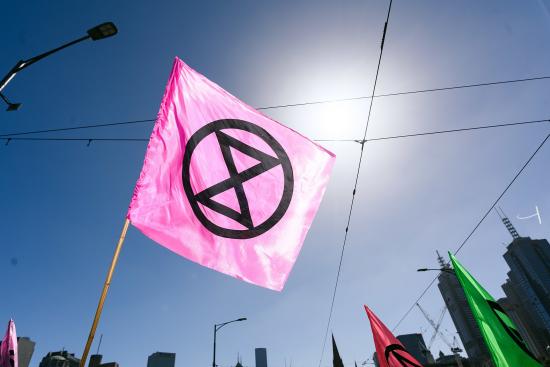 Extinction Rebellion (XR) UK's organisers 'say they are… shifting strategy toward a model that prioritizes the communities in which they operate' and 'will also move away from [the group's] focus on disrupting the public, which won it so much attention', instead directing XR's actions 'at institutions, businesses and government bodies preventing climate action', Time magazine reports.
According to Time, one member of XR's UK actions circle 'describes a "mini civil war" inside XR over the decision to shift away from public disruption.'
XR UK's 2020 strategy document 'Power Together' – which was launched in February – talked of 'encourag[ing] and support[ing] local and regional groups to make their own demands of local government and take action against destructive policies – be it stopping habitat annihilation, airport expansion or new roads' during the winter and the spring.
This, it claimed, would foster a 'true decentralisation.'
1 September
It is unclear to what extent this has actually happened, though XR Cambridgeshire, for example, looks set to launch a campaign of nonviolent direct action to force the University of Cambridge and its 24 non-divested colleges to divest their endowment funds (investment funds created by donations from graduates) from fossil fuels. The endowment fund of Cambridge University and all its colleges is worth £6.9bn.)
XR UK is currently mobilising for a peaceful blockade of the UK parliament ('We Want to Live!') beginning on 1 September, with other actions expected to take place in Cardiff, Scotland and the North of England. Participants are being encouraged to wear gloves and face masks and adhere to social distancing.