Issue

April - May 2019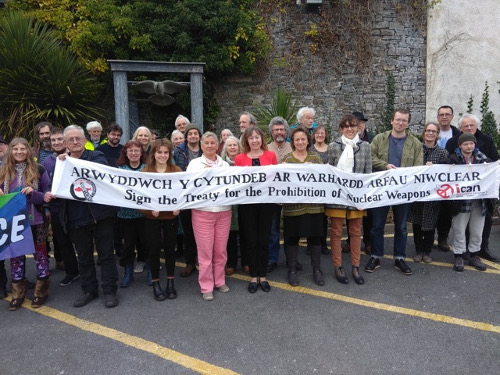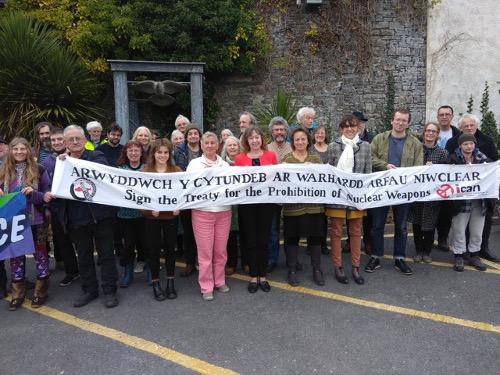 US campaigner Linda Pentz Gunter (white scarf) and Welsh peace activists in Aberystwyth, 16 February. Photo: Robat Idris
'Truth versus Power' was the theme of a public meeting in Aberystwyth organised by CND Cymru on 16 February.
A packed room was inspired by Linda Pentz Gunter talking about the work of Beyond Nuclear, a US peace group she founded, particularly on a Green New Deal.
She explained how not even the smallest of nuclear reactors is safe or efficient and urged us to continue our work to reject nuclear and promote renewable energy.
We also discussed the UN Treaty on the Prohibition of Nuclear Weapons and how we in Wales can play our part in making it a reality by lobbying governments.
The meeting motivated all of us in CND Cymru and the other peace organisations present. We pledged to work more closely together to ensure that people know the truth about what is happening. That in turn gives people the power to act and mobilise a power for peace. The treaty banning nuclear weapons gives us a real and positive focus for the future.