Issue

April - May 2019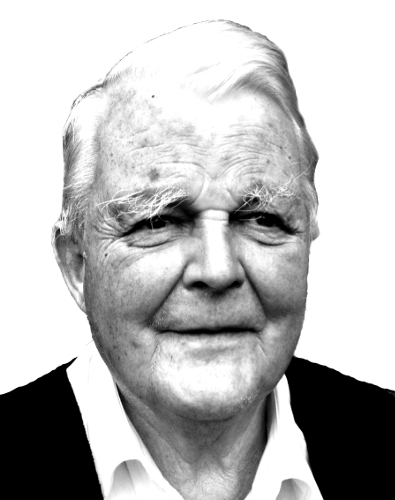 I still have a scar on my left hand. It is a reminder of a school fight that took place many long years ago. The street knife violence of today comes out of the same stable.

In my area of north London, criminal violence is far from unknown.

There was a row on a bus some years ago between older boys from two different schools. One boy got off the bus not far from his home. But another boy followed him up the street and stabbed him to death. His companion escaped eventually but when he tried, first of all, to get shelter in a local shop, the owner told him to push off.

Today, the scale of knife crime in our area and our cities has reached horrible levels.

Last October, we installed a weapons disposal bin outside our church, discreetly positioned near the dustbins and with no CCTV nearby.

When the bin was checked in January, everyone involved was astonished.

It was already full of very nasty knives. Who put them there? Perhaps their owners who wanted discreetly to get rid of them? Perhaps parents or girlfriend? Who sold them? Why were they allowed to be sold?

So many knives in one bin in less than three months is shocking.

How to help? I know that much is being done to make knife-carriers aware of the tragedy and suffering of the families of those killed.
"Weapons are supposed to bring security"
Our local work is far from over.... We have been to many shops in the area with anti-knife crime posters which owners, now that they understand the problem, have gladly put up.

There is much more work now to be done in schools, colleges and youth clubs.

But are there wider lessons to be learnt?

I spend much of my time on issues of international peace and justice, promoting the United Nations and its call for an end to the scourge of war; calling for peace education in schools; protesting against the commercial industry of arms sales so actively promoted by our government; supporting peacemakers and conscientious objectors everywhere; and opposing nuclear mass murder weapons.

The connection with street violence is not that remote. Are not young people identifying with the culture of wider society? A culture which feeds on a diet of violence as entertainment, and recruits under-18s into the armed forces. TV violence is always on the menu.

States arm themselves in order to be safe because weapons are supposed to bring security.

Actually, the more weapons there are, the more insecure we all are. Long ago, the US peace campaigner, Richard McSorley, made clear the link: 'the taproot of violence in our society is our intent to use nuclear weapons'.

For too long, people in senior positions in church and state have equivocated. To use nuclear weapons would be immoral and illegal. But to possess them in the hope of deterring others – that's a different matter.

Pope Francis has made his views about nuclear weapons very clear: 'The threat of their use as well as their very possession is to be firmly condemned'. Yet our country is now spending over £200 billion, not on hospitals, schools or relieving poverty, but on yet more nuclear weapons.

If we are to tell young people to stop carrying knives, there are connections to be made with war and weapons. Campaigning is called for and we have plenty of past and present campaigners to inspire us.

Only this week I went to a peace event in honour of the late Ron Todd, a major trade union leader and a good friend who had plenty to say about the wickedness and stupidity of nuclear weapon violence. He never accepted the argument about jobs.

Those who make weapons of mass murder can also use their skills to make constructive products. There are lessons to be learnt from the end of the war in 1945. Within a few years, literally millions of workers moved from war to peace production.

But I hear, as ever, 'What can I do ?'

A letter to a local paper is one way to begin. Our NHS crumbles yet we can afford more nuclear weapons?

That's a powerful point we can all make.