Issue

October - November 2018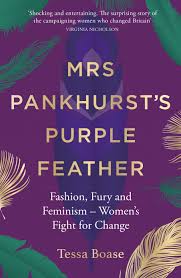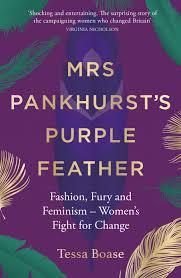 If you asked someone who had never read or heard anything about the origins of the Royal Society for the Protection of Birds (RSPB) who they thought might have founded it, the chances are they would guess something along the lines of 'some well-meaning elderly man who was opposed to the shooting of rare birds for sport', or something like that. But it seems very unlikely that they would come anywhere near the real founders of the RSPB: a group of women who were passionately opposed to the shooting of rare birds for feathers.

They were led by a woman named Etta Lemon who was vocal in her opposition to the feather trade – a trade which caused the deaths of many birds from rare and beautiful species so that rich women could adorn their hats. She called it 'murderous millinery'.

Lemon was a deeply evangelical woman and a talented public speaker, who became passionate about animal rights after sharing a cross-Channel boat with a herd of terrified cattle. However, despite the rare compassion she harboured in that quarter, she was also greatly opposed to women's suffrage. This book casts her against a rather more famous figure, one whose views were exactly contrary to her own: the notable suffrage campaigner, and devoted feather-wearer, Emmeline Pankhurst.

Amongst the turmoil of the feather-trade – where fashionable women spent shocking amounts of money on pretty things, while five-year-olds earned a penny a day 'willowing' (tying ends onto individual feather fronds) – these two women stand out like beacons. It would have been easy to focus more on Emmeline Pankhurst – a better-known and well-loved figure – but, from the start, the book is clear that this is not what is going to happen. 'For the first time,' the prologue proclaims, 'this is not just Emmeline Pankhurst's story.'

As the rich and detailed narrative progressed, with its gorgeous descriptions of luxurious millinery and its startling accounts of the darker side of the feather trade, I began to wonder: why is it that Emmeline Pankhurst is a global icon, but this is the first time that I have heard of Etta Lemon? She was a brilliant and outspoken woman in the same vein as Emmeline Pankhurst – just on a different subject. She and her devoted RSPB friends did everything they could against the feather trade – hiring men to carry placards showing 'The Story of the Egret', and printing pamphlets full of emotive photos showing what was really going on. And yet, even in the RSPB headquarters themselves, there is 'not a plaque, not a portrait' to honour her.

There are many other people in the story: milliners and feather-washers and society ladies and countless more. They weave their way around a strange world – the world of the feather trade – that few people today know even existed. It is deeply moving to read about everyday, 'ordinary' lives, and then about lives lived so much in the public sphere, just pages apart.

I hope that this book – which tells an inspiring and shocking story from the first page to the last – will make more people in the future realise how many women in history still need to be brought back into the light.