Issue

August - September 2022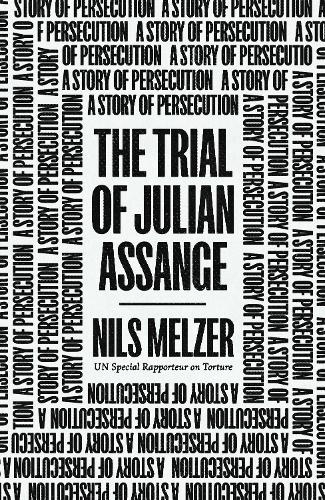 Opening with a quote from the lawyer Otto Gritschneder – 'Those who sleep in a democracy will wake up in a dictatorship' – Nils Melzer notes that his new book is intended as 'an urgent appeal… a wake up call to the general public.'
The United Nations special rapporteur on torture from 2016 until March 2022, Melzer provides a damning indictment of the US, UK, Sweden and Ecuador for their treatment of WikiLeaks founder Julian Assange. Writing in methodical and accessible language, he runs through the key events, starting with WikiLeaks' momentous work with Western media outlets in 2010 to publish the leaked US Afghanistan and Iraq war logs and US diplomatic cables.
Describing Assange as a 'high-tech terrorist' in 2010, then US vice-president Joe Biden said: 'he has made it difficult to conduct our business with our allies and our friends... it has done damage.'
In August 2010, the Swedish authorities opened an investigation into allegations of sexual assault by Assange. Two years later, he took refuge in the Ecuadoran embassy in London. When he was forcibly removed from the embassy in April 2019, the US quickly issued an extradition request, charging him with violating the 1917 Espionage Act. Since then, Assange has been incarcerated in the UK's high-security Belmarsh prison as the legal battles over his fate play out.
Interestingly, Melzer himself initially dismissed requests to investigate the case, believing Assange to be 'a rapist, hacker, spy, and narcissist.' However, he eventually relented, visiting Assange in Belmarsh in May 2019. He then wrote to the UK government arguing that Assange had been exposed to 'various forms and degrees of cruel, inhuman or degrading treatment or punishment… which clearly amount to psychological torture.'
For Melzer, this is 'a story of political persecution', a deliberate attempt to deter other journalists and activists from challenging US power.
He is particularly critical of the mainstream media's coverage of events, noting that just one journalist turned up to the press briefing he organised during his visit to Assange – they were from Ruptly, a subsidiary of the Russian television network RT.
Later, he highlights how the three leading Russian newspapers printed a co-ordinated protest against the arrest of investigative journalist Ivan Golunov by Putin's government in 2019: 'Without a doubt, a comparable joint action of solidarity by the Guardian, the BBC, the New York Times and the Washington Post would put an immediate end to the persecution of Julian Assange,' he argues.
Though Melzer includes a list of key documents, the lack of references is frustrating. Furthermore, I'm not entirely convinced that his extensive, highly censorious examination of the sexual assault allegations is wise, or that it falls within his area of professional expertise (one of the women who accused Assange wrote to Melzer in 2020 criticising his public statements about the case).
Nevertheless, with British home secretary Priti Patel recently approving Assange's extradition to the US, where he could face up to 175 years in prison, The Trial of Julian Assange is an incredibly important, myth-busting book – especially when you consider Melzer's job title.
As he notes, 'At stake is nothing less than the future of democracy.'