Issue

August - September 2022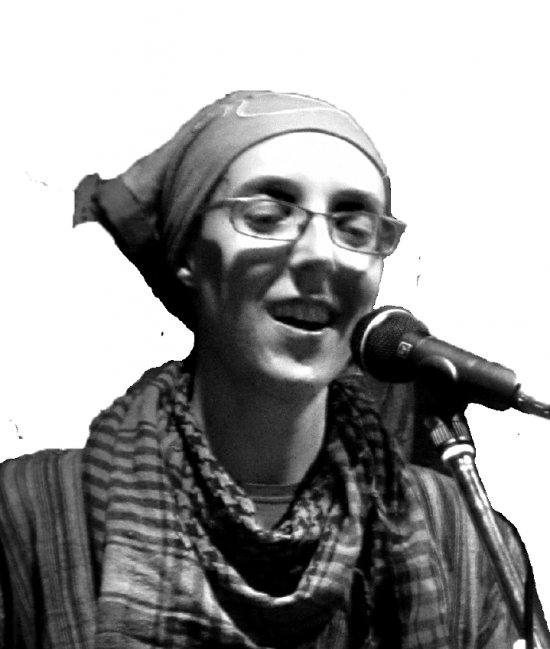 Just as the election of Trump caused ripples of increased racism and misogyny the whole world over, so the overturning of Roe v Wade by the US supreme court on 24 June has empowered those who seek to restrict women's access to reproductive healthcare far beyond the borders of the USA.
In Scotland, there has been a sharp and necessary increase in campaigning to introduce buffer zones around reproductive health centres so that women do not have to face harassment when accessing these services.
Women have been singing about the right to bodily autonomy for too many years. I have songbooks and cassette tapes peppered with harrowing song lyrics that I've never felt bold enough to sing. Songs that share lived experiences of abortions, that share the depth of fear and the feeling of being controlled from a distance by men in power. And there are lighter songs too, that helped to bring topics of contraception and sexual autonomy into everyday conversation.
Two years after Roe v Wade, in 1975, Malvina Reynolds wrote 'Rosie Jane'. The song highlighted the hypocrisy arguments that are bubbling to the surface again now – namely, that people who consider themselves to be 'pro-life' extend that care only as far as a foetus and not to the children and parents once a baby has been born. 'When that baby is a child, it will suffer from neglect, be picked upon and pecked, and run over and wrecked', sings Malvina, whose many other songs focus on seeking the real social justice and equality that is 'pro-life'.
What we have now, that the women who campaigned in the 1970s and '80s didn't have, is the internet. We have instantaneous communication and connection with people all over the world. And one of the first things to sweep the internet after the official overturning of Roe v Wade was a 10-second TikTok trend.
In 2017, electro-pop duo The Chainsmokers released a song called 'Paris'. It includes the line 'if we go down, we go down together'. It wasn't written as a pro-choice song, but it has flourished into one in 2022.
With this song behind them, women from all over the US shared 10 seconds of themselves on TikTok, offering solidarity and shelter, often saying where they lived and how far from a border with a state that is likely to ban abortion following the abolition of Roe v Wade. Then they would sing along with 'if we go down, we go down together.'
This wasn't the initial intention of the song, but the duo are in full support of the song's use, sharing on Twitter: 'It was brought to our attn that our song Paris is trending on tik tok right now around women supporting each other in different states in regards to abortions rights which really is something special to witness.'
They had previously tweeted that they 'cannot believe our country has let us down the way they have with this latest Supreme Court ruling. I am so disappointed in our country. We fully stand with all the women in the US feeling betrayed right now.'
Amongst many thousands of musicians in the US and beyond sharing their shock and concern publicly and out loud, is Cyndi Lauper, who has just re-released a song she first recorded in the early 1990s, a song inspired by a childhood friend of hers who had a back-alley abortion as a teenager and died:
"Two little girls in ponytails /Some 21 years back / She left one night with just a nod / Was lost from some back alley job / I close my eyes and Sally's pigeons fly / She never saw those birds again…"
While using her song to urgently tell a new generation the truth of what really happens when women don't have access to reproductive healthcare, Cyndi used her voice on social media to call people to action.
She shared on Twitter: 'When I wrote this song with Mary Chapin Carpenter in 1991, we wrote about two little girls who dreamt of stretching their wings like the pigeons they watched that flew above them.… They dreamt of being free. But freedom then for women and unfortunately now comes at a big price. If we don't have control over our own bodies then we have no real freedom. We are second class citizens. We need to mobilize. We need to let our voices be heard.'
In 1976, Frankie Armstrong wrote a song for a National Abortion Campaign rally that went: 'and still we're fighting to be free, we must choose, don't let them turn back history, we must choose...'. Well, the clocks are turning back now, and everyone can add their voice to the chorus. WE MUST CHOOSE.