Issue

October - November 2021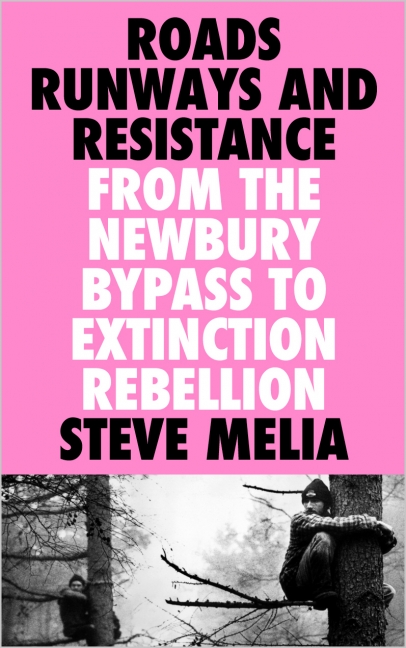 Roads, Runways and Resistance is infused with a sense of urgency in terms of the climate crisis.
Underpinned by 50 original interviews with activists, policymakers and lobbyists, Steve Melia surveys key campaigns against government transport policy over the past 30 years. These range from the anti-roads protests of the '90s to the fight against airport expansion and the Extinction Rebellion (XR) mass actions of 2019. His review includes the fuel protests of 2000, which nearly brought the country to a standstill.
As a senior lecturer in Transport and Planning at the University of the West of England, Melia's writing leans toward the academic, though he has a journalist's eye for detail and a good story.
He relates how one of the first targets of the 1994 Criminal Justice Act, with its new offence of 'aggravated trespass', was 'a pantomime cow called Buttercup' at the Newbury Bypass protests: 'The front half pleaded guilty to aggravated trespass while the rear half argued that his vision was obscured when they pranced across a security cordon'.
Melia's analysis of the impact of protest will be of particular interest to activists. Melia argues that all the movements in the book 'did have at least some influence on policy and practice'.
For example, the anti-roads movement triggered a significant shift in public opinion and government policy, with most of the Tories' planned road schemes dropped by the mid-'90s. 'Swampy had a lasting impact,' noted a government advisor in the mid-2000s: 'To build a road now is a lot of aggro.'
However, Melia notes that government transport policy tends to change for three interconnected reasons: the strength of argument and evidence, the economic context, and public opinion – which is often driven by direct action.
On the last point, Melia maintains that 'the main message of this book for XR or any other protest groups is that your actions will only work if you bring public opinion with you.' This reference to XR – Melia was arrested during the April 2019 Rebellion – is, in part, about the controversial action in October 2019 when XR rebels occupied a Tube train at Canning Town in East London.
'The need for disruptive protest action has never been greater', Melia concludes. With the government attempting to push ahead with the expansion of Heathrow airport and a huge road building programme (sound familiar?), Roads, Runways and Resistance couldn't be more timely.