Issue

March 2021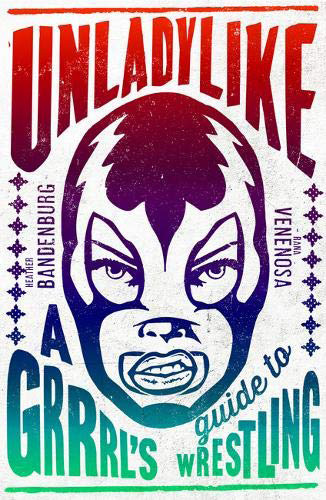 A couple of years ago, I picked up a flyer promoting this (then forthcoming) book from Unbound. During lockdown, I finally tracked down a copy. You may wonder whether a book about wrestling deserves space in Peace News. I hope I will persuade you that it does.
The author was an awkward schoolgirl with no more than a passing interest in wrestling, who discovered the underground punk movement, Riot Grrrl and feminism. 
Wrestling seems an unlikely saviour, but at 21, as an unfit and unsure borderline alcoholic, she stumbled into a comedy night held at the Resistance Gallery in Bethnal Green. There she met a man called Vanderhorne – the MC and coach of the London School of Lucha Libre (the Mexican genre of wrestling featuring colourful masks). She took up his offer of a trial training session and, despite being dyspraxic and not knowing anything about wrestling, she stuck at it. Despite the pain.
The London School of Lucha Libre (LSLL) is no normal wrestling outfit. It's a professional wrestling venue which has always welcomed women and the LGBT community to train and perform in a space that is 'a cross between a motorbike garage and a Las Vegas strip joint.'
I think this book is interesting both because of Bandenburg's personal story of self-development through her time spent with the wrestling community, and the story it tells about the development of a woman-only wrestling club called Burning Hearts. 
While it is remarkable that the LSLL welcomed women to mixed training sessions and insisted on mixed-sex fights and no women-only nights, that didn't stop the desire for some of the women wrestlers to take control and set up their own women-run training school and events. There is also a parallel storyline about her battle with extreme pelvic pain caused, not by wrestling, but endometriosis.
As well as taking us straight to the heart of the British wrestling scene, Bandenburg includes a comprehensive herstory of wrestling, and a glossary and illustrations of the major wrestling holds.
But why fight in the first place? Because: 'Wrestlers perform aggression to tell a story, the ring is a separate reality, like a street in a soap opera – reflecting a fight in the world that we inhabit.… Telling a story through wrestling is an exercise in the suspension of disbelief: the audience knows that the violence isn't 'real' but like a play.'
An entertaining and instructive book with a refreshing feminist perspective.