Issue

March 2021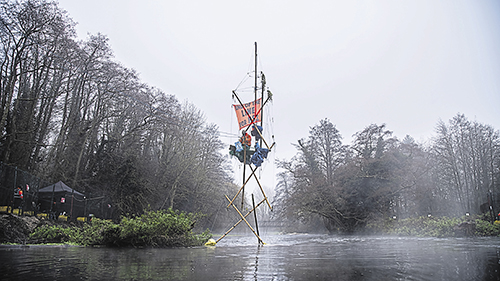 On 8 December, police and security staff cleared an anti-HS2 protest camp in Denham Country Park in West London. They made four arrests on suspicion of attempted assault on the police.
The Protection Camp has been in woodland there for the past six months. 
Half the woodland is due to be taken over for works in connection with the high-speed HS2 rail line from London to Birmingham and beyond.
Well-known environmental activist Dan Hooper, known as 'Swampy', was removed from a 30-foot 'Beacon of Truth' put up to delay eviction. He was reported as saying that the protest camp was saving dozens of ancient oaks from destruction and slowing down HS2 until the government decides to scrap it.