Issue

October 2020 - November 2020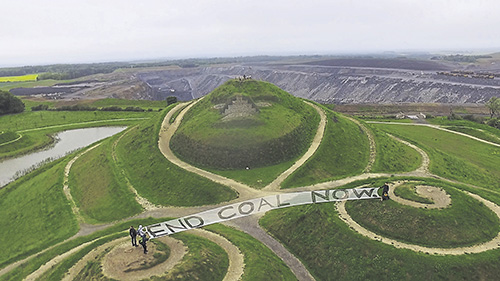 On 8 September, the government said that an opencast coal mine planned for Druridge Bay in Northumberland could not go ahead. Robert Jenrick, secretary of state for housing, communities and local government, rejected the planning application because it was 'not environmentally acceptable'.
For the last seven years, the Save Druridge campaign has been opposing Banks Mining's plan to put an opencast coal mine next to the dunes of one of the most beloved beauty spots along the Northumbrian coastline.
There have been twists and turns along this journey. Until the final decision was announced, we never knew where exactly we were headed next.
In my opinion, we were successful because we were able to put aside political differences and focus on the task on hand. Our working group was made up of activists from all the major political parties.
This has been a triumph against the odds and the most credit has to be given to local organisers who stepped up to organically take co-ordination roles within the group, putting aside their commitments to themselves and their loved ones for a greater good. We will forever be grateful for their contributions.