Issue

February - March 2020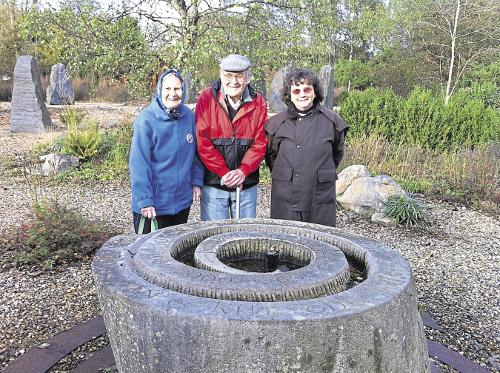 Leslie Selwyn Pope was an extraordinary ordinary man whose work was instrumental in the campaign to remove US cruise missiles from Greenham Common, stop the further military development of the base, and return the common to the people of Newbury.
Leslie and his wife Wendy both registered as conscientious objectors during the Second World War and continued working, him as a civil servant and she as a teacher. They married in 1945.
After the war, they went on the Aldermaston marches and were among the early members of CND. They were active members all their lives, attending annual conferences and taking a lively part in proceedings.
They were members of 'Newbury Campaign Against Cruise Missiles' which sprang from the decision to station 96 US nuclear missiles at Greenham Common.
The Popes welcomed the Greenham women when they arrived at the base in 1981, and opened their home to them and their families. The couple assisted women during the brutal evictions, and supported them in court. They both took part in actions at the base.
Leslie and Wendy Pope were also founder members of Cruisewatch – a group of men and women who monitored, followed and publicised the cruise missile convoys which came out from Greenham, staying mostly on Salisbury Plain, before returning to the base.
This campaign was maintained almost on a monthly basis from 1984 until cruise left in 1991 – making it impossible for cruise convoys to 'melt into the countryside' as the Conservative government had boasted.
When there were rumours that the US government had plans for further use of Greenham after cruise left, it was Leslie's idea to oppose the planning application for a proposed US military radio mast. He then proved that all the buildings on the base since the Second World War had been constructed illegally. Further plans were dropped.
Leslie and Wendy also helped to found 'Commons Again', which supported the commoners who refused to give up their rights to Greenham Common in return for MOD compensation. The continued existence of these rights was what led to the abandonment of Greenham as a military base, and eventually resulted in its restoration to public use.
Leslie and Wendy had strong principles but were also fun-loving and noted for their sense of humour. Although without a car, they moved around the British Isles staying at youth hostels with their four children, travelling by foot, bicycle and public transport.
Leslie lived until recently at Culver Road, Newbury. His wife Wendy died in 2017. He leaves behind four children (twins Anne and Margaret, and Jonathan and Simon), 10 grandchildren and 17 great-grandchildren.