Issue

February - March 2020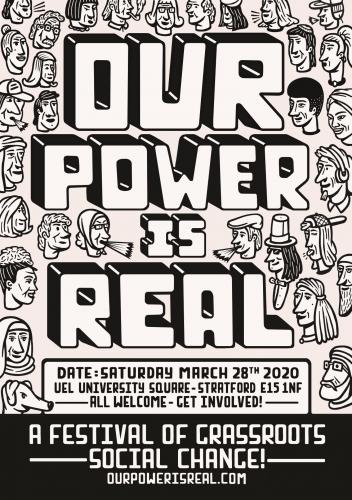 This year, Peace House – the building on Caledonian Road which is home to Peace News, Housmans Bookshop, War Resisters International, Network for Peace, Campaign Against Climate Change, and many others – is celebrating its 60th anniversary.
To mark the occasion, we are organising a conference on 28 March.
'Our Power Is Real: A Festival of Grassroots Social Change' is a one-day event bringing together a wide range of community and grassroots campaign groups.
In the spirit of all that has been achieved at Peace House over the years we want to create spaces where we can come together to celebrate the achievements of the past and collectively imagine ways forward.