Issue

February - March 2020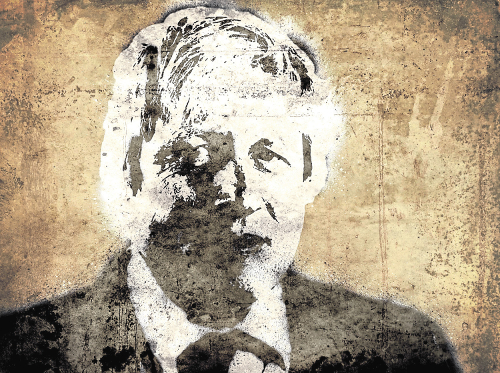 On 12 December, the Conservative party won a landslide victory in the general election in Britain, turning Boris Johnson's minority government into one enjoying an 80-seat majority. It is widely believed that two of the biggest factors were the public's desire to 'Get Brexit done' (the Conservative slogan) and its distrust of Labour leader Jeremy Corbyn (after years of lies and smears directed at him).
The parties most in favour of nuclear disarmament did quite well.
The Scottish National Party, who are committed to throwing the Trident nuclear weapon system out of Scotland, gained 14 seats and now have a total of 48 MPs in Westminster.
The equally unilateralist Greens retained their Brighton Pavilion seat (held by Caroline Lucas) and increased their vote share nationally to 2.7 percent.
Plaid Cymru the party of Wales, who are also for scrapping the Trident replacement programme, held their four seats and also held steady on their vote share.
Labour decay
December was the worst result for Labour in terms of seats since 1935, and led to Corbyn's resignation as Labour leader. (The new leader will be elected by members and registered/affiliated supporters – 'one member, one vote' – by the Alternative Vote system, and will be announced on 4 April.)
The Tories won 54 seats from Labour, including some Northern constituencies that had not had a Conservative MP for decades, such as Bassetlaw in Nottinghamshire (a swing of 18 percent since 2017). The Tories also won constituencies that had been Labour since they were created, such as Dudley North (a swing of nearly 17 percent).
The Conservatives did not win a lot more votes overall than they did in 2017 (14 million instead of 13.6 million).
The big difference from the last election was that over 2.5 million Labour voters either switched to other parties or stayed at home. Labour won 12.9 million votes in 2017, but only 10.3 million votes in December 2019. (For comparison, Labour won 13.5m votes in the 1997 Tony Blair landslide and 9.6m in 2005 in Blair's third and final victory as Labour leader.)
The Financial Times pointed out that the Brexit party helped the Tories win: 'Where the Brexit party contested seats, they took more votes from Labour than the Tories, and Labour suffered greater losses on average where the Brexit party stood than where it did not.'
'For example, in the Don Valley seat [in Yorkshire], the Brexit party picked up 15 per cent of the vote as Labour's share fell by 19 percentage points.' The Conservative share of the vote in Don Valley only went up a tiny amount, from 42 to 43 percent, but, because of the Brexit party effect, the Tories won the seat from Labour.
Former pollster Peter Kellner pointed out in Prospect that, in its heartland seats, Labour had been losing support for years before Jeremy Corbyn became leader: 'Between 2005 and 2015, Labour's vote share fell by 14 percentage points in Bolsover, 12 in Sedgefield, 10 in Don Valley, nine in Bishop Auckland and eight in Rother Valley.'
Kellner concluded on 16 December: 'Labour's sharp but, in the event, temporary rise in support in 2017 meant that last week's results generated some huge 2017–19 swings. They obscured Labour's long-term decline in its heartlands.'
Working-class shift
Another Kellner insight is that the Conservatives' victory among the working class was greater than among middle class voters. 48 percent of working-class voters in December voted Conservative, and only 33 percent of them voted Labour. That's a 15-point lead in favour of the Conservatives. The Tory lead among middle-class voters, Kellner writes, was less: 12 percent.
In the 1970 election, according to Kellner, there was a 67-percent 'class gap' in support for the Tories and for Labour: 'the Conservatives enjoyed a 45-point lead among middle-class voters, while Labour led by 22 per cent among working-class voters'. (45 + 22 = 67.)
Over the last 50 years, this class gap has shrunk (to 28 points in 1997; to just 14 percent in 2015). Last December, 'the class gap was minus three: it had gone into reverse', Kellner records. 'Once again, an historical moment in the class structure of British politics followed decades of steady, and cumulatively huge, social and political change.'
-----------------------------------
Other Responses
We asked the people who gave us their pre-election thoughts to give us their reactions to the results, and these were the two folk who managed to get their comments to us by the time of going to press.
Rakesh Prashara:
On 12 December, I was at the election count in Newcastle. As we walked in at 10pm, the exit poll results were being announced, it was the beginning of a dreadful night.
It is now more than a month since that fateful day and most of the recriminations have ceased. What is obvious to me is that we still haven't learned the lessons which should have been learned post-Brexit.
Our social media echo chamber may make us feel good, but it will never convince people who have different perspectives and priorities and until we find the right strategies to reach out to these people we will continue to be defeated.
It is also time to embrace Brexit instead of the state of denial that many of us have been in over the last three years. I think the election was more about this single issue than anything else. We had a vote, there was a majority and it needs to be put into action.
I feel that we need to start finding common ground with people we don't agree with, that is grounded in empathy, if we really want to create positive change in the future.
Rakesh Prashara is an environmental and social justice organiser based in the North-East.
David Mackenzie:
Two themes jump out for me. One is the categoric divergence in the results between Scotland and the rest of the UK.
Some pundits say nationalism explains both responses, as part of a global trend. The usual independence-supporting rejoinder from Scotland claims a vital distinction – that 'ours' is a civic nationalism with an emphasis on equality, inclusiveness and tolerance, plus an internationlist perspective, not an atavistic nationalism based on ethnicity.
I think that's fine as an aspiration but we Scots will need to struggle for that vision since there is nothing about our national character (should that even exist) that makes it inevitable.
It also leaves national identity in rather too strong a position for my liking.
My own preference is to see this juncture as a positive opportunity to make this little corner of the island a good deal better for its own citizens, and do our part to rescue the planet.
The second item is uncertainty and the possibility that good may come from the unlikeliest places.
I think that these unlikeliest places don't just need our energetic and persistent pressure, but they also need us to be open and responsive to the good surprise.