Issue

February - March 2020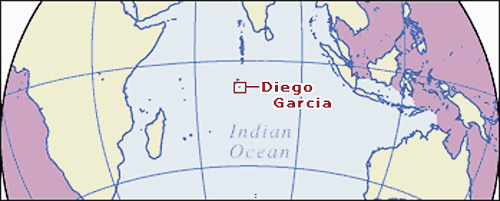 British officials might stand trial at the International Criminal Court (ICC) for crimes against humanity because of the British government's refusal to return the illegally-occupied Chagos Islands to Mauritius.
That was the threat made on 27 December by the prime minister of Mauritius, Pravind Jugnauth, after an advisory opinion by the world court last February and the expiry of a six-month deadline set by the UN general assembly.
The Chagos Islands in the Indian Ocean include the island of Diego Garcia which has been turned into a massive US military base, currently hosting six B-52 nuclear-capable bombers as part of the US escalation of hostilities with Iran. (It's unclear if the US would need to ask British permission to launch a strike on Iran from the island.)
The Chagos Islands were legally separated from Mauritius and over 1,000 Chagos Islanders were forcibly removed by the Labour government – or prevented from returning home – between 1968 and 1973.
This was to create an unpopulated island that could be leased to the US to create a military airport (with a two-mile-long runway) and a naval base (whose harbour can house an aircraft carrier). Over 1,000 US troops and staff are currently living on Diego Garcia.