Issue

August - September 2018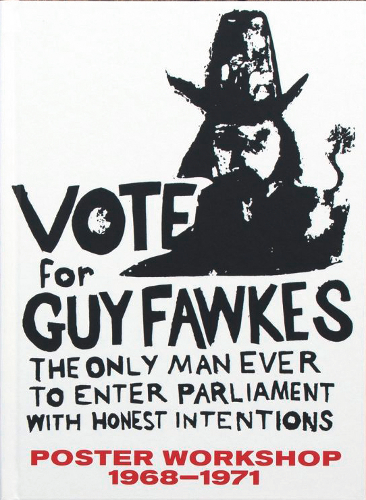 In the summer of 1968, a young man named Sam Lord combined forces with Peter Dukes and Jean Lou Msika (a French Tunisian expelled from France because of his involvement in the May uprisings in Paris) to set up a low-cost/no-cost screenprint workshop in a damp basement on London's Camden Road.

Over the next three years, the Poster Workshop printed thousands of revolutionary/protest posters from hundreds of designs. Peter Dukes kept a copy of every poster that was printed.

Now a representative selection of these posters has been reproduced in a book with production standards way above those of the original makeshift agit-prop print house. The result is a gorgeous archive that gives the reader a snapshot of the campaigns and concerns of the time.

Whether its white cover stays pristine on a coffee table or gets covered in inky fingers in a 21st century print room, this book immerses you in the guts of mid-century struggle.

Sister Corita Kent, working at the same time in Los Angeles (see pp12–13), elevated the campaign poster to the level of Fine Art while the Poster Workshop output stands firmly in the Popular Art camp. There are similarities – some of the lettering is raw and beautiful with layouts and illustrations that are clearly from the hand of a skilled artist. And some of the posters are just powerfully raw.

The book has an introduction by Jess Baines, one of the See Red Women's Workshop collective (see PN 2600 – 2601) who carried the baton of radical flyposting through the '70s, '80s and '90s.

Each section (Vietnam, Students and Schools, Housing and Squatting, Ireland and so on) starts with a few pages of informative context. Anti-racist and international solidarity posters are well represented, and humour – the most powerful tool for communication – is joyfully present throughout.

There is no denying the power of the poster – even when it ends up as a meme on a Facebook stream. This book has a place in the 21st century. It is history and it's a beautiful source book for today's protesters. Buy a copy and be inspired to make your own powerful placards and posters.

If you want to see the posters in the flesh, many are on display at Tate Britain as part of London: 1968 until 31 October.