Issue

August - September 2018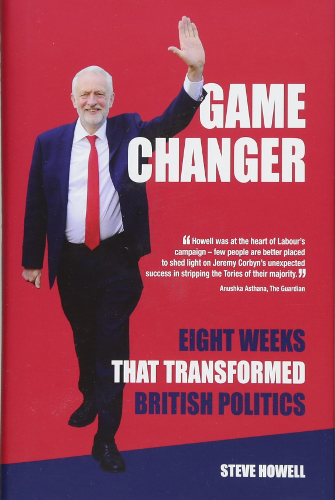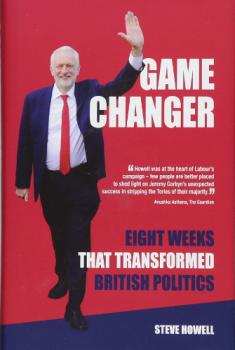 Achieving 40 percent of the vote – a record-breaking 10 percent increase on its 2015 performance – Jeremy Corbyn's Labour Party carried off one of the biggest political upsets ever at the 2017 general election, dealing a serious blow to the Tory government and broader neoliberal ideology.

Steve Howell, deputy director of strategy and communications in the Labour leadership team, gives a detailed and engaging insider account of the election campaign. There are no big reveals, but there are many nuggets that will be of interest to activists.

Though Corbyn's team defines itself in opposition to New Labour, many methods used in the Blair era played a vital role: soundbites, focus groups, media contacts and communications agencies.

Social media strategy was central to Corbyn's success, Howell argues, allowing Labour to bypass the mainstream media. They advertised on Snapchat, invested significant energy in Twitter and Facebook and purchased Google AdWords, meaning a Labour advert would appear next to Google searches of terms such as 'dementia tax' and 'shoot-to-kill'.

Howell also emphasises the influence of Bernie Sanders' campaign for the Democratic presidential nomination in the US, which he witnessed first-hand in California. Though Corbyn's 'Feel the Bern'-style rallies were mocked for preaching to the converted, an LSE study found the Labour vote rose by 18 percent in constituencies that Corbyn visited.

Imitating Sanders, Labour even employed a 'narrative consultant'. Howell sees the use of emotive 'narrative arcs' highlighting Labour's 'transformational' offer to the nation as the key to victory.

One note of caution appears during the BBC Question Time leaders' special, when Howell notes that Corbyn looked uncomfortable answering questions about whether he would ever use the UK's nuclear weapons (retaining Trident is Labour Party policy, though Corbyn himself is a life-long anti-nuclear campaigner).

With the Tories bound to focus on this at the next election, this is an critical issue where peace activists have the knowledge and organising skills to make a positive intervention.

While Howell's book naturally focuses on the role of the leadership team, it is important to understand that it is the mass movement/s behind Corbyn that played the decisive role in getting him elected Labour leader, that protected him from attempted coups, and that underpinned the extraordinary 2017 election result – and will likely be the deciding factor at the next election too.