Issue

August - September 2018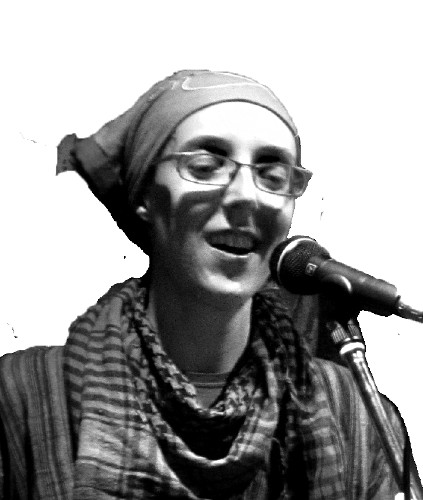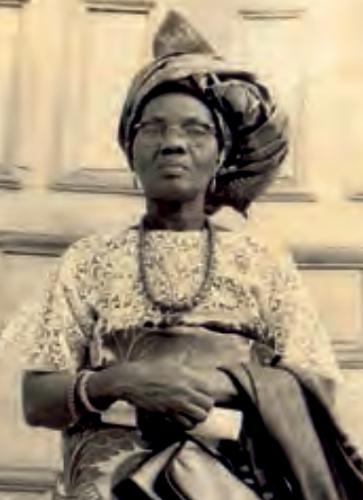 Funmilayo Ransome-Kuti on her 70th birthday. Photo: UNESCO
On International Women's Day this year, I was singing: 'Sister, my sister, she's walking with me, walking for equality, she's walking with me…', a song that was sung in the 1970s women's liberation movement in the USA.
This song is a zipper song – just a word or phrase is changed to create a new verse, making it really useful for singing on marches and enabling people to join in. We added our own verses, singing to celebrate women from all over the world, from Malala Yousafzai ('she's learning with me'), Miriam Makeba ('she's singing with me') and Audre Lorde ('she's writing with me') to Ada Lovelace ('she's coding with me').
One of the less well known women we celebrated was Funmilayo Ransome-Kuti ('she's driving with me'), who was an extraordinary women's rights activist from Nigeria, often called Beere, 'the oldest daughter' in Yoruba. She was born in 1900 and was eventually killed by the Nigerian military junta in 1978, her life spanning a most extraordinary time of change. Among more courageous political acts, she was also the first woman in Nigeria to drive a car.
You may have heard of one of Funmilayo's sons, Fela Kuti, who was pioneer of the radical Afrobeat music that sang out for political change in Nigeria and beyond. Fela's music combined jazz, funk and strong African rhythms with lyrics of social commentary and political criticism in a time and place where that was a dangerous, and important, thing to be doing. Afrobeat was part of a wider global Black Power movement gathering strength in the late 1960s and beyond.
In the Nigeria in which Fela grew up, women were widely recognised as tradition-bearers, but not as agents of social change. Fela obviously had a different perspective on this, being raised by Funmilayo. The women's revolutionary songs sung by Funmilayo and her radical sisters in the 1930s and '40s sowed ideological and musical seeds in the young Fela's world.
They demonstrated for hours, singing to abolish unequal, gendered taxation, demanding women's representation and suffrage, and seeking the abdication of the alake [the ruler of the Egba clan of the Yoruba – ed] for abusing his power.
These women sang (mostly in Yoruba) satirical, often scathing songs about those holding power, as well as singing of the realities of their own experiences of oppression. One song even reminded the power-holding men that 'it is from the head of the vagina that you males are born', and another told the alake that 'for a long time you have used your penis as a mark of authority that you are our husband. Today we shall reverse the order and use our vagina to play the role of husband.'
Women's rights come at different times in different places, and a song has just been recorded, in June 2018, by the Syrian singer Nano Raies and the (male) Palestinian cellist Naseem Alatrash to celebrate the relaxation of laws banning women from driving in Saudi Arabia.
As a result of this move, many women will be allowed to drive cars for the first time, enabling greater independence from the 'guardianship' of male family members and potential entry into the workforce.
The song chosen to celebrate this important step towards equality is The Beatles' 'Drive My Car', which has been translated into Arabic especially for the celebration. If you search for 'Arab cover of Beatles' Drive My Car' you should find it, it's well worth a listen – it translates really well into Arabic with a funky cello accompaniment.
Songs can help us to celebrate, as well as to effect, change. Let's remember to take a little time to enjoy the small victories when they come along, we surely need them!