Issue

February - March 2018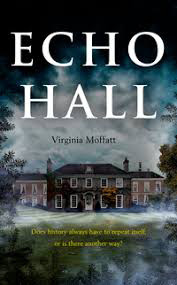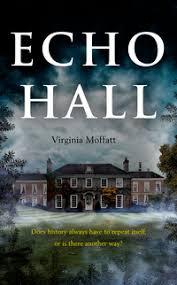 This anti-war suspense novel is the debut full-length fiction work of activist and writer Virginia Moffatt, a regular contributor to Peace News for some years. It's a tale of suspense and intrigue following the lives of three generations of women, from Edwardian times to the first Gulf War, each connected by marriage to the appropriately named Flint family, that lives at the equally apt Echo Hall in bleak north Shropshire. Each woman has to contend with the impact of the war on her family and her life choices – and a family conflict that extends down the generations.

This conflict gives rise to the secret that poisons the heart of the family, and which lies at the heart of the novel. Structured in the same manner as Mary Shelley's Frankenstein, it carries the reader back in time to the origins of the horror, and then forward in time to the resolution of its impact on future generations of the family. The structure keeps the suspense of the plot wound tight, with the questions of 'who dunnit?' and 'how?' left unanswered until the last few pages. The big question is whether the latest generation can break the cycle of pain and repair the damage done.

The book explores the impact of war on all of us – even those who are not beneath the bombs – through the lives of its cast of strong female characters. It also explores the price paid by conscientious objectors and anti-war activists, and celebrates their courage.

Ruth's and Elsie's husbands go off to fight in the first Gulf War and the Second World War respectively, leaving Elsie and later Ruth at Echo Hall, lonely and worried, with small children. Rachel's husband is a Quaker and his commitment to his pacifist beliefs means that Rachel is left to bring up their son alone, while her husband is sent to prison. Daniel in his turn has to deal with his own ethical dilemmas, having seen his mother suffer, when the Second World War claims his generation. Ruth's friends from a rural commune offer another anti-war perspective, when they discuss whether or not to take part in a solidarity peace mission to Iraq.

The book has been published by crowdfunding publisher Unbound, a modern take on the subscription publishing of the 19th century, so it is in part a product of the peace movement. I'm sure a number of Peace News readers are among the funders of the book. As well as the pleasure to be had from the story and characters, it's also a treat to read a book that reflects our movement.