Issue

February - March 2018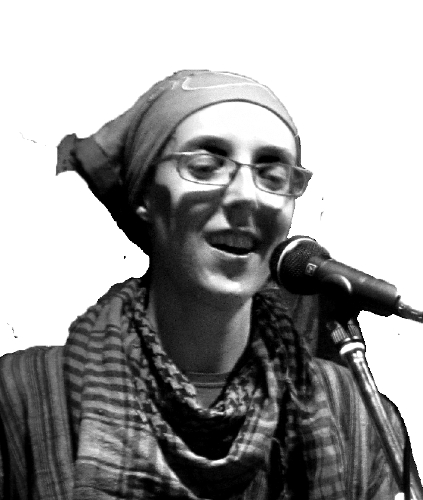 What songs were women singing 100 years ago when they were campaigning for full access to our democratic system?
At the beginning of the 20th century, the folk songs that have always been sung were being sung all over the country. Women were still singing while labouring – milking, spinning, waulking (beating) the cloth and such like. They were singing lullabies to help soothe the babies and themselves, and singing ballads telling of love and loss.
Songs of war were everywhere – 'It's a Long Way to Tipperary' and 'Pack up your Troubles in Your Old Kit Bag'. Music hall was in full swing, and early jazz sounds were beginning to cross the Atlantic. Most people still went to one church or another on Sundays and sang hymns. The classical soundscape was comprised of songs such as Herbert Parry's setting of William Blake's 'Jerusalem', orchestrated and popularised by Elgar. Vaughan Williams was getting into his stride and Holst was in full swing. It was a time of anthems.
We don't know what the women sang informally during this time, we just know the songs that they wrote down for marches and rallies. 'The Women's Battle', to the tune of 'Onward Christian Soldiers' begins: 'Forward sister women! Onward ever more, Bondage is behind you, Freedom is before….'.
The most-widely-sung suffrage anthem in the UK, with a similarly-anthemic hymnal tune, was 'The March Of The Women':
Shout, shout, up with your song!
Cry with the wind for the dawn is breaking.
March, march, swing you along,
Wide blows our banner and hope is waking.
Song with its story, dreams with their glory,
Lo! They call and glad is their word.
Forward! Hark how it swells,
Thunder of freedom, the voice of the Lord.
It worked for the women campaigning then. It doesn't work so well for us now. It feels very dated.
This week I've been singing a song with Wildfire Women's Choir that has lasted the changing times more kindly: 'Bread and Roses'. The song lyrics date back to a textile mill strike in Massachusetts in 1911, a slogan of the workers striking for better conditions.
It has been sung to various tunes over the last century, but is most widely sung now to a tune penned by Mimi Fariña in the 1970s. It asserts our universal rights not only to basic needs but to the beautiful and spiritually-nourishing things that go beyond our daily labour. It is a slogan that we still use and sing today, over a century later.
Jules Gibb's more recent song, 'Nana Was a Suffragette', has become the go-to song for campaign and community choirs. It must be being sung the length of these islands these last few weeks.
Toward the end of the song, underneath the ballad of her nana's story, she weaves one of the Greenham women's songs, 'You Can't Kill the Spirit', making the ongoing link between women's campaigning for all faces of justice.
The final lyrics of this song also remind us about the ongoing struggle:
But if you think we're satisfied, take a look around,
There's a lot of angry women won't let their nanas down.
Nana was a suffragette, it's as if she's still alive,
Nana was a suffragette, their voices still survive,
Singing 'Votes for women, is just a beginning –
You haven't seen anything yet' –
Nana was a suffragette.
The BBC commissioned a new composition to commemorate the centenary of the Representation of the People Act, written by Helen (lyrics) and Lucy (music) Pankhurst, both descendants of Emmeline Pankhurst. Drawing on the words of her great-grandmother, Helen Pankhurst writes this modern anthemic chorus:
I hear the sound of feet,
Perpetually beating.
The pounding of our hearts as we march on through the streets,
A sisterhood of sacrifices made along the way,
But now we stand,
Today.
The music itself is not as accessible as much of the radical music that we know and love, but perhaps this is fitting as we commemorate this first wave of women's suffrage that was given only to some women (over the age of 30 who owned property, or whose husbands owned property), keeping the majority of working-class women out of the democratic process.
There is always further to travel on the road to real justice, but it's still worth stopping from time to time to celebrate, to sing about (and with) the women whose shoulders we stand upon.