Issue

June - July 2017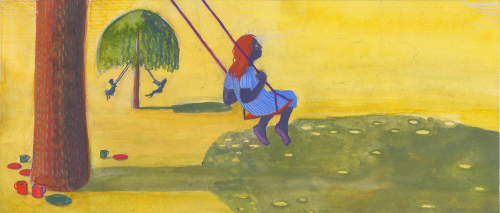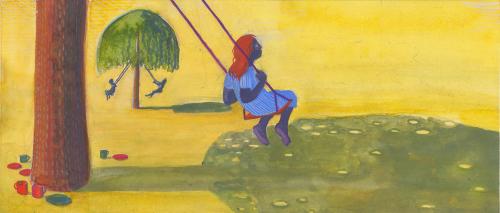 When the organising collective gathered to think about this year's Peace News Summer Camp, we were still reeling from the EU referendum result and the election of Donald Trump.
We tried to think about what we needed to help us keep going as activists, and what would help our movements to keep going in the middle of this bewildering turmoil and with the growing scale of the threats that we face.
That's why we chose this theme together: 'Surviving Politics – self-care, skill-sharing and community-building when nothing seems to make sense'.
Three threads
Peace News Summer Camp has always been about reflecting, re-connecting, recovering, and recharging our batteries. This year, there will be three types of workshops happening throughout the camp, mostly in parallel:
sharing ways to nurture ourselves and help us to keep on keeping on;
building the skills that enable us to be more effective in our work for peace and justice;
informing ourselves, and discussing and debating what the hell is going on.
Class matters
In the last year, social class and economic inequality have come to the centre of politics. In Britain, we have Theresa May, Conservative prime minister, trying to appear more pro-worker than the leader of the Labour Party, Jeremy Corbyn. In the US, Donald Trump tried to appeal to the 'rust belt', to the 'left-behind' industrial working class.
We are very lucky to have with us at camp Betsy Leondar-Wright, author of Missing Class: Strengthening Social Movement Groups by Seeing Class Cultures (reviewed in PN 2572-2573).
Betsy is a senior trainer with the US group Class Action, which was founded by a mixed-class group including working-class lesbian activist Felice Yeskel in 2004. (See Betsy's tribute to Felice in PN 2602 - 2603.)
Betsy, who comes from an upper professional middle class background, has been working on class and classism since her time in the Movement for a New Society (MNS) in the 1970s. MNS was founded and led by working-class activists. There was a lot of conflict when clueless upper-middle-class elite university students flooded into the organisation. (For more on how that was resolved, see our two-part interview with Betsy in PN 2586–2587 and 2590–2591).
Betsy is not solely focused on class and classism. She's one of the authors of The Color of Wealth: The Story Behind the U.S. Racial Wealth Divide (New Press, 2006).
Last November, Betsy wrote about the important of race in the US presidential election: 'It's important to remember that Donald Trump won the majority of votes from college-educated and high-income whites as well, so we need to be on the alert for classist demonising of white working-class people. This is a white rightwing populist uprising that cuts across classes.' (PN 2600–2601)
We're sure that British grassroots activism will benefit enormously by learning from Betsy's visit.
Tomorrow's world today
As a temporary community focused on building a better world for everyone, Peace News Summer Camp 2017 will be based on things that are needed for a good community; encouraging participation and self-government, and minimising its impact on the planet. The camp will be renewably-powered with compost toilets, strawbale urinals and basic washing facilities. And maybe a sauna!
As well as workshops and discussions, we have practical skills sessions, delicious vegan food cooked by Veggies, films, fun and DIY entertainment (bring your instrument), a bar, campfires, and plenty of activities and facilities for children and families.
Dates
The camp will be open from 27 – 31 July. If you can help set up the camp in the few days before it starts and tat down after it finishes, your presence would be really appreciated! Please contact us to let us know: 07542 891 492; peacenewscamp@googlemail.com
Location
The camp will be in the same place it was in 2013: Woolsey Bridge Fields, Burston Road, Diss, Norfolk IP22 5SX.
The nearest train station is Diss. There are directions on the website for cycling or walking to camp from the station.
If you have mobility needs or are looking after children and you need transport from the station to the camp, please book a cab and we'll pay when you arrive (the cheapest fare seems to be £6 with Diss Town Taxis on 01379 414 141).
Cost
To take part in the camp costs £20–£135 for over-14s. Under-14s: £5–£30. Under-1s: free. Food tickets are only available at camp. Food (three meals a day and drinks) will cost £6–£12 a day for over-14s. Children's food is by donation in the Children's Space. Individual meals will also be available, or you can self-cater.
Tickets and info
Book tickets and get more info: www.tinyurl.com/peacenews2308 and www.peacenewscamp.info
--------------------------------------------
What's on at camp
Workshops include: 'Exploring Class'; 'Activism in the Age of Trump'; 'Deep Canvassing – Changing Minds by Listening to People'; 'Dealing with Conflict'; 'Accountancy for Anarchists'; 'Racism after Brexit'; 'Improving Facilitation'; 'Wood engraving'.
Speakers include: Betsy Leondar-Wright, author of Missing Class: Strengthening Social Movement Groups by Seeing Class Cultures; Bruce Kent ('Abolishing War'); Karen Larbi ('Self-care for radicals'); Peter Tatchell ('Campaigning to Win'); Penny Stone ('Singing for Our Lives); Emily Apple ('Counselling for Social Change'); Dave Douglass ('The Follonsby Miners' Lodge Banner'); and Peace News editor Milan Rai ('Chomsky's Politics')
----------------------------------------------
How was the last camp?
Some things people said about last year's Peace News Summer Camp:
'Have been several years running now. Thought it was the best ever! THANK YOU.' 
'The feel of the camp, the range of information & wisdom, the community, the way everything was well-planned and anticipated.' 
'Lo tech, lo cost. Friendly. Small.' 
'PNSC is the best place I know to unwind, think about life, & get things in perspective. It's lovely to see all ages (etc) mixing and focussing on the subject.' 
'The safe space created for children, vulnerable adults, people with "dif-abilities" etc.' 
'A very important part of my summer calendar – thank you all.' 
'Thank you for the disabled toilet!' 
'I think it's vital that you create this opportunity to practice being the kind of society we wish to see take precedence in the future – in the as-near-as-possible future!'