Issue

June - July 2017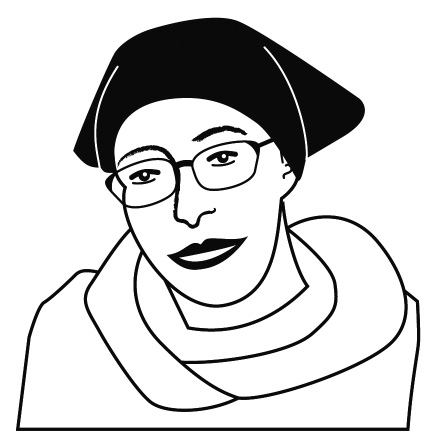 I have just returned from a trip to Palestine with my solidarity choir, San Ghanny ('We Shall Sing' in Arabic) where we visited a farming community in the South Hebron hills called At Tuwani where we learned about their everyday lives and accompanied them in planting olive trees.
We planted olive trees on land owned by the community and immediately next to a fence marking off more land that used to be owned by the villagers, but has been stolen by the illegal Israeli settlement next door.
Within minutes of us getting to work digging our holes with pick axe and hoe, a 'security' vehicle appeared from the settlement, and then the Israeli soldiers appeared, followed by Israeli police officers. To cut a long story short, they didn't like us planting olive trees with the local Palestinian community, and so they wrote a 24-hour military order to exclude any non-Palestinian people from the area.
Apparently they didn't want international or Israeli people seeing the everyday struggle of the Palestinian farmers in this area.
We stayed for as long as we could, and managed to get all but one of our 13 trees into the ground, while the local people tried to talk some common sense into the Israeli power-holders.
We asked them to explain why planting olive trees was a threat to them. They couldn't answer.
And while Hafeth, our host, planted the last olive tree, we stood beside him and we sang. We sang, in English and in Arabic: 'We stand with you, People of Palestine, Mothers of Palestine, Fathers of Palestine, Children of Palestine, We stand with you.'
The Israeli soldiers wouldn't let us go to the well for more water to water in the final tree, so three of our singers emptied their water bottles into the ground, and as we turned to gather our belongings and head back up the hill, we sang: 'we shall overcome… we will live free… we are not afraid,' singing in Arabic again in support of our hosts.
What did singing matter? It didn't reverse the military order. But it did enable us to ultimately abide by the military order (which, if we had pushed it too far, they could have arrested us under) while showing both the Israelis and the Palestinians that our solidarity and support remains with the Palestinian people of At Tuwani, that they are not alone and that we will not stop singing out. It is a small act of support, a small act of resistance, and it matters.
We also shared songs with the kindergarten class in Al-Ma'asara Village near Bethlehem. The children were amazing, singing and dancing with us in English and in Arabic. We played clapping games and sang resistance songs and nursery rhymes, and drew pictures of olive trees, sunshine and home.
Less than two weeks after we returned from Palestine, the Israeli army entered the village of Al Ma'asara and took the brother of some of our new friends and our hearts felt broken alongside our friends' anxiety and distress. There was nothing practical that we could do, so we sang. We filmed ourselves singing: 'We stand with you, People of Palestine….' in English and Arabic, and sent it to our friends in Al Ma'asara.
While they were waiting anxiously, at least they knew that we were waiting with them. Their brother was released a week later. He is physically safe now, but beaten while he was being held without charge or trial, and will take some time to recover.
Back home in Edinburgh, and we have joined many gatherings in solidarity with the Palestinian hunger strikers. And of course we sang. We sang the truth of what is happening in Palestine, and of the strength and dignity of those resisting the injustice.
As people were heading home from work or to paint the town red, they heard about the hunger strikers. We don't know how many people really heard us. Plenty of people bowed their heads and kept walking, plenty of others paused to listen or to look again at the other demonstrators signs, or to take a flyer….
It isn't just singing, of course it isn't. It's the many threads that will weave real change in this world of ours.
We will petition the elected officials, we will tell stories and show the truth of Palestine to the world, we will disrupt the spaces held by those funding the occupation of Palestine. And we will sing, always showing the hand of friendship to our Palestinian friends who so need our support. Nasser, a farmer we met, and sang with, told us: 'We need international solidarity as we are thirsty for water.'
I hope that the hunger strike doesn't have to keep going until people die seeking the justice they deserve. And I will keep singing out about the struggle in Palestine alongside my choir and anyone else who wants to join us. A luta continua!