Issue

June - July 2017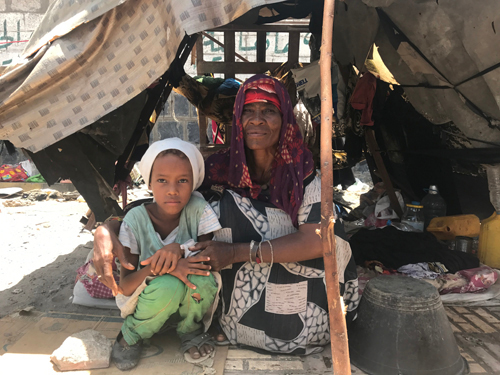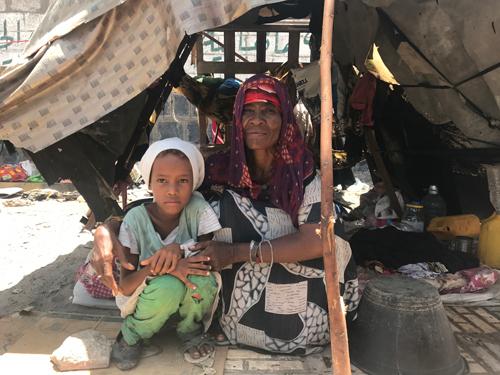 Fateem Hadi Jaber and her daughter, Sameera, live on the street in Hodeidah City, Hodeidah, after fleeing their home in the neighbouring governorate of Hajjah. Hodeidah (also spelled Hudaydah) is the main port in Yemen, crucial to the international humanitarian aid effort. PHOTO © UNHCR/SHABIA MANTOO
 
'The Saudi-led, Western-backed, military coalition has threatened to attack the [Yemeni] port [of Hodeidah], which would likely destroy it and cut supplies to millions of hungry civilians,' the secretary general of the Norwegian Refugee Council (NRC), Jan Egeland, said after a five-day visit to Yemen at the end of April.
Reports of such an attack strengthened in May. In March, the US military were said to have asked for permission to support a Saudi invasion of Hodeidah, which is Yemen's main sea port.
Such an assault would come on top of a Saudi air war (supplied and supported by Britain and the US) that has targeted medical facilities, killed hundreds of civilians, and severely damaged Hodeidah's unloading capabilities.
On 25 April, seven international humanitarian NGOs operating in Yemen (including the NRC and Save the Children) said they were 'gravely concerned' by reports of a possible attack by the Saudi-led coalition that would shut down Hodeidah (also spelled 'Hudaydah'): 'Such an attack risks tipping a country starved by two years of war into near certain famine, risking the lives of millions.'
After an assault, 'without our assistance those people are going to slide faster towards famine', UN world food programme WFP director of emergencies Denise Brown told Reuters on 18 May.
According to Brown, no other Yemeni port can offload the large ships or store and transport the volume of supplies needed for the humanitarian effort – and air delivery costs up to 10 times more than sea delivery.
Earlier, three UN human rights rapporteurs had demanded that Saudi Arabia lift its naval blockade, and stop obstructing the flow of food and other essentials.
'The deliberate starvation of civilians, in both international and internal armed conflict may constitute a war crime, and could also amount to a crime against humanity in the event of deliberate denial of food', said the UN special rapporteur on the right to food, Ms Hilal Elver.
The Saudi naval blockade has contributed to a outbreak of cholera which led in mid-May to the Yemeni capital, Sana'a, declaring a state of emergency.
The UN world health organisation warned that Yemen could have 300,000 cases of cholera within six months.
Citizen action
Meanwhile, Saudi general Ahmed Asiri faced a citizen's arrest in London on 31 March.
British Ploughshares activist Sam Walton accused Asiri, a spokesperson for the Saudi war on Yemen, of war crimes. He was held off by bodyguards.
Video footage captures Asiri showing protesters his middle finger.