Issue

June - July 2017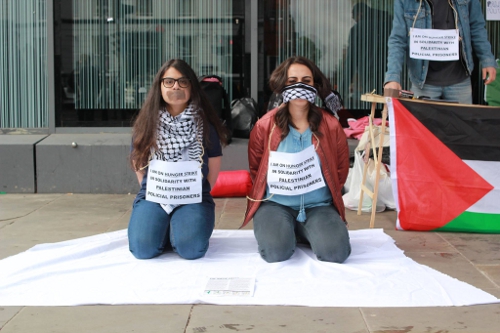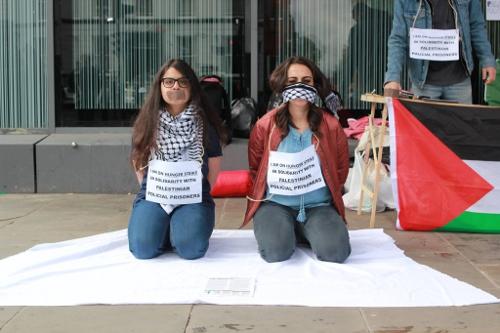 In April, Manchester university students organised a one-week fast in solidarity with Palestinian hunger strikers. PHOTO: MANCHESTER UNIVERSITY 
As PN went to press, 850 Palestinian prisoners were entering their sixth week on hunger strike to try to get better treatment in Israeli jails.
Several dozen prisoners had been transferred to special prison wings with medical staff, according to prison officials.
The action started on 17 April, chosen as 'Palestinian Prisoners' Day', with around 1,500 prisoners participating.
The strikers are demanding improvement in conditions, an end to solitary confinement, to restrictions on family visits, and to prolonged imprisonment without charge ('administrative detention'). A key demand is the restoration of a second monthly family visit, previously organised by the Red Cross.
As we went to press, the Israeli authorities had refused to negotiate over these demands, calling the strikers 'terrorists', transferring them to solitary confinement and threatening force-feeding, a practice which resulted in deaths of hunger striking Palestinian prisoners in the 1970s and 1980s.