Issue

June - July 2017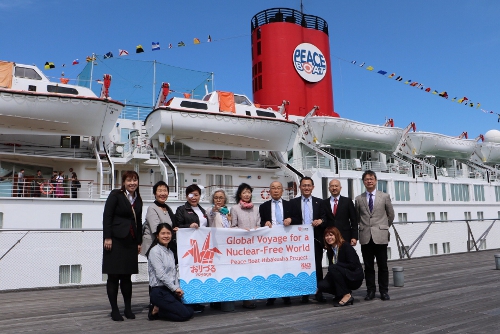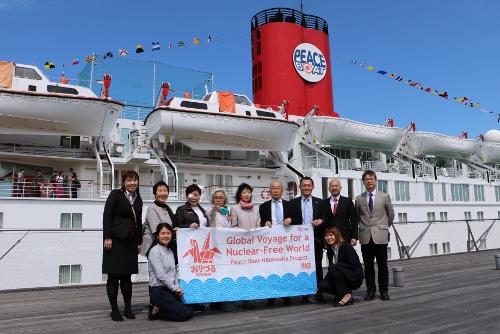 Three hibakusha, survivors
Three hibakusha – two survivors of the atomic bombing of Hiroshima and one of that of Nagasaki – set sail from Japan on board Peace Boat on 12 April for a 105-day global voyage.
Joined by two second generation hibakusha and two 'youth communicators', the delegation is visiting 22 countries, including the nuclear weapon states of France, Russia and the United States.
Ms Tsuchida Kazumi, Ms Tanaka Toshiko and Mr Mise Seeiichiro are giving personal testimonies of the humanitarian consequences of nuclear weapons and calling for the abolition of nuclear weapons. They are also gathering support for the Hibakusha Appeal for a Nuclear Ban Treaty.
Their journey takes place as the majority of countries are taking part in UN talks aimed at producing a treaty banning nuclear weapons. Britain, the US and other nuclear weapon states refused to take part, in spite of their professed support for "multilateral" nuclear disarmament.
The Hibakusha will be present at these negotiations, sharing their urgent appeal to ensure no one will have to suffer as they have.
David Polden is PN news editor.