Issue

August - September 2016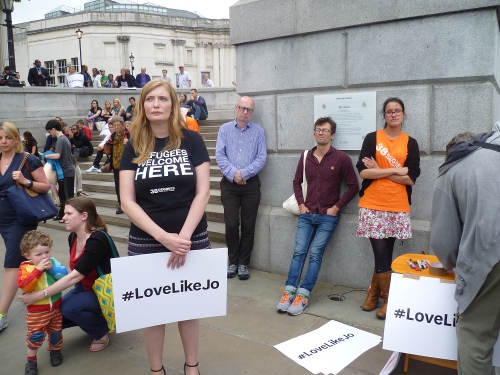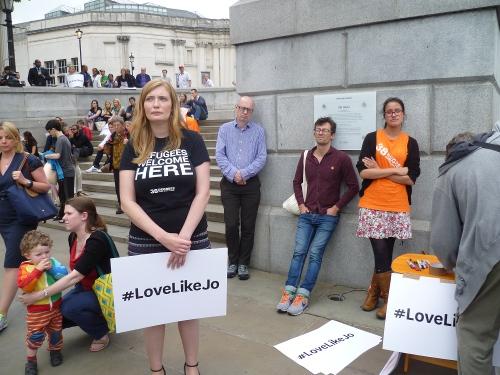 Some of the thousands of people who gathered in Trafalgar Square, London, on 22 June to mourn the death of Jo Cox MP, was shot and stabbed to death on 16 June. Photo: Philafrenzy CC BY-SA 4.0 via Wikimedia
'So, are you going to get married now?' This seems to be the question everyone is asking me nowadays. Who would have thought that Britain voting to leave the EU would bring so much romance to my life?
On 24 June, I woke up in France, in Burgundy. I was on holiday, visiting my family. I felt overwhelmed. By the results first, by people talking nonsense, but mainly by all these questions I was asked that I couldn't answer. 'What does Brexit mean to you as a French citizen living in the UK?' 'How do you feel about it?' 'Will they let you back in the country?'
So many questions I was expected to have an immediate and articulated answer to.
At the same time came the reactions and comments from UK political leaders, the political commentators, the French politicians, the EU representatives, the neighbours, and so on. It was impossible to find the space to think about what had happened, and what that would mean for the future, with a clear head.
At 6am on 24 June, the first thing I heard on French radio was the National Front claiming victory and immediately calling for a similar referendum in France, on Frexit.
This was on a loop on the radio and TV for days, with headlines such as 'National Front leader would call for a referendum on the EU immediately after being elected president'.
French presidential elections are in less than a year and looming ahead is the risk of the debate turning around immigration only. In the same way the British debate on the EU was turned into a debate pro- or against migrants.
In the meantime, things were also happening in the UK and I got sucked into the drama of the aftermath of the referendum, who's resigned, who's not resigned, who stabbed who in the back, who's lied.... News headlines ignoring the wave of hate crime and racial abuse on people all over the UK. I felt awful.
Three days after the referendum, I went to a big family gathering. I hadn't seen them in a long time and they asked me the same questions about getting married, being able to use the NHS(!), needing a visa to work in the UK.... And me giving the same answers: 'I don't think so', 'probably', 'it's unlikely'.
I guess, from a family perspective, it's fair enough, they worry about me, but I would have wanted to have a more constructive conversation.
Because it's more difficult to have an answer on the consequences of Brexit for British and French societies, or because it's sometimes too controversial to talk about how the debate was biased from the beginning, people don't want to talk about those things, and it's difficult to get into a massive argument with people you love and you haven't seen in a long time.
Retrospectively, I should have!
I am now back in the UK and, as I am writing this diary, another resignation storms the news. And more racist comments accompanying the resignation statement. As far as I am aware, no one has said anything racist about me, but I heard that someone in my (British) partner's family said that the tunnel should be bricked up to stop migrants coming in. This opinion was followed by the same question about whether we were going to get married. So that I don't get trapped in the tunnel, I guess? I don't know where to start.
What I know is my child will be born in three months and that gives me a reason to fight and be hopeful, there are plenty of things that I can do about this – here, in France, and in Europe.