Issue

August - September 2016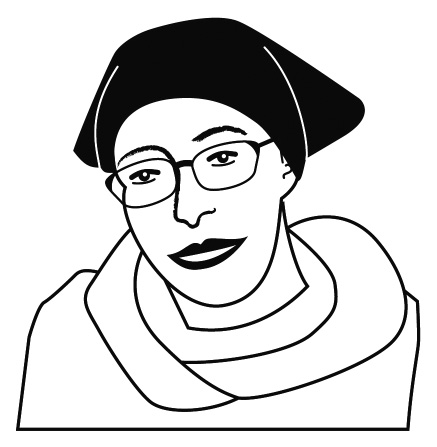 Many of you will know this song, 'Singing For Our Lives', by Holly Near. It has been sung in many contexts since she wrote it, but it began life as a cry for and from members of the global LGBT community in response to the killing of councillor Harvey Milk and mayor George Moscone in San Francisco in 1978.
There are songs that we inherit as radical activists, songs that are part of our history. I cut my teeth singing this song outside Faslane submarine base, and on all sorts of demonstrations.
All of these issues bear real threat, whether it is to those human lives we are targeting with our own weapons; to the lives of the soldiers we send out to kill; to small island dwellers already made refugees of climate change; even to the rest of us who are beginning to see the real impacts already.
I have a confession to make – this song never really meant much to me. Even with the intellectual knowledge of this very real threat to life, even though I am driven to work for global change because of a gut-level reaction to other human beings hurting, I felt a little removed from it.
When we were singing outside Faslane, I knew we really were singing for our (global) lives, but it also felt a bit dishonest because our immediate safety wasn't in danger – the polis would even sometimes share our biscuits or sing with us if they were feeling bold!
In 2012, when I travelled to Palestine with a choir, some friends and I gathered together specifically for a solidarity visit: to meet people and sing with them, to learn a little about what is happening on the ground and to bring back the stories of people's everyday lives under occupation, and to share those stories with whoever will listen.
As well as meeting different people, and learning and sharing songs, we took part in two demonstrations while in Palestine. We had done significant nonviolence training as a group before we went to the West Bank and when we went on a demonstration in the village of Nabi Saleh, we needed it.
We were asked to sing at the front of the demonstration, which is a procession that leaves from the mosque after prayers every Friday to access the land and water wells that have been illegally seized by Israeli settlers, who are in turn protected by the Israeli army.
In our actions we were guided by the villagers whose struggle this is, and who march here every week. We walked forward in solidarity with them and kept singing as we moved towards the Israeli army who were blocking the road to the villagers' land and water.
We kept on singing as we sat down, and we kept on singing as we were forced to run from tear gas canisters, from a water cannon shooting out a liquid chemical compound that smells like slurry, and from metal bullets, coated in rubber, that were shot into our backs as we ran away from the Israeli army.
I guess they didn't really like our singing.
And looking back at a video of the demonstration after the event, I see that we were singing 'We are a gentle angry people, and we are singing, singing for our lives' as we slowly stood up and turned to run from this onset of violence. It seems very fitting, and how and why we chose this song in the moment I do not know, but it was the right song, and we remain gentle angry people, determined to stand where there is violence and to resist that violence.
Suffice to say that I have now built a strong connection with this particular radical song. Inheriting isn't enough, we must experience for ourselves what these songs really mean, for them to help guide us.
When 49 people were killed in Orlando in June, the global LGBT community and our supporters again came together to grieve. In Edinburgh, we sang 'We are a gentle angry people' and 'We are gay and straight together', and it didn't feel wrong to be 'singing for our lives' because Orlando reminded us that we are.
Campaigning and singing and responding with love to all that is violent in this world is the only rational response, however hard it may be, and as Martin Luther King once reminded us: 'Hate cannot drive out hate: only love can do that.'