Issue

August 2015 - September 2015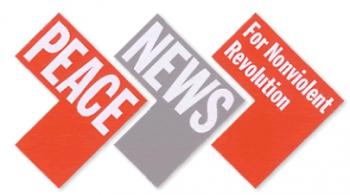 On 12 September, a group of readers, writers, volunteers, staff, trustees and all-round good people will be coming together in central London (11am - 4pm) to think about how Peace News can be even more useful to grassroots movements for social change.

We're looking for folk new to activism, and people who've been hard at it for some time; we're looking for old-timers steeped in the history and culture of Peace News and for campaigners just getting to know us.

We welcome your energy and your commitment and your passion to make radical nonviolence even more powerful!

This meeting is open to everyone – we particularly welcome folk who are working-class, LGBTIQ, in their 20s, and people of colour.

Please get in touch by 18 August if you'd like to be part of this – there are limited places. Email us (subject '12 September';
promos@peacenews.info) or write to us (5 Caledonian Road, London N1 9DY) with your phone number and why you'd like to come to the meeting. We'll let everyone know if they have a place by 21 August.

We can help with the costs of travel and with arranging accommodation.