Issue

August 2015 - September 2015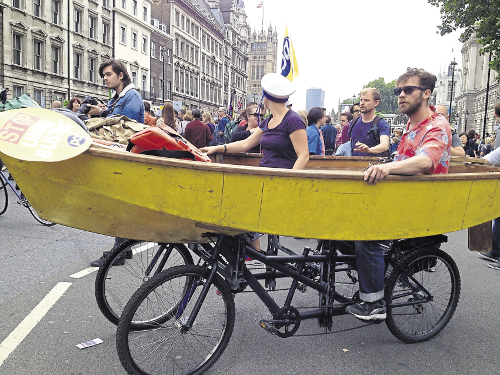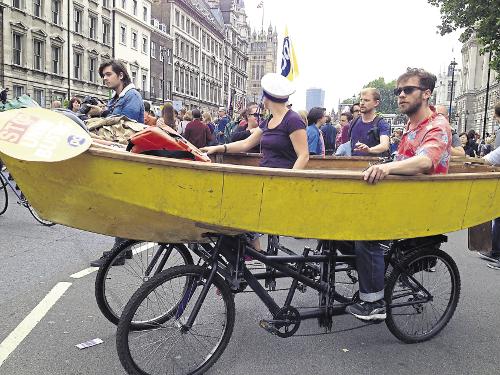 Demonstrators navigate a rising tide of anger against cuts in Whitehall, London, 20 June. Photo: PN
In the first four years of the coalition government, there was a 16 percent cut in real terms in children's services in Britain (in terms of spending per child), as local government spending has been squeezed by national government.
Over 150,000 older people have lost access to care at home since 2010 because of government 'austerity' measures, amounting to a 28 percent cut.
Meals on wheels delivered to older, infirm folk (which were cut by 40 percent in the last years of Labour) were slashed still further, with an 81 percent cut by 2013–14, compared to 2005–6.
These were some of the findings of an in-depth analysis by the Financial Times of the impact of austerity on adult social care and children's services, published on 20 July.
Protests
There were angry budget day anti-austerity protests organised by the People's Assembly against Austerity on 8 July across the UK, including Birmingham, Bradford, Bristol, Cardiff, Darlington, Derby, Doncaster, Edinburgh, Exeter, Glasgow, Ipswich, Liverpool, London, Manchester, Milton Keynes, Nottingham and Truro.
Earlier, on 20 June, there were major demonstrations against austerity in Glasgow, Liverpool and London. In the London protest (above), called by the People's Assembly, an estimated 250,000 people marched from the Bank of England to the houses of parliament. Over 1,000 people attended the Glasgow rally (organised by the Scottish Trades Union Congress/Scotland United Against Austerity), and an estimated 350 people marched in Liverpool.