Issue

February 2015 - March 2015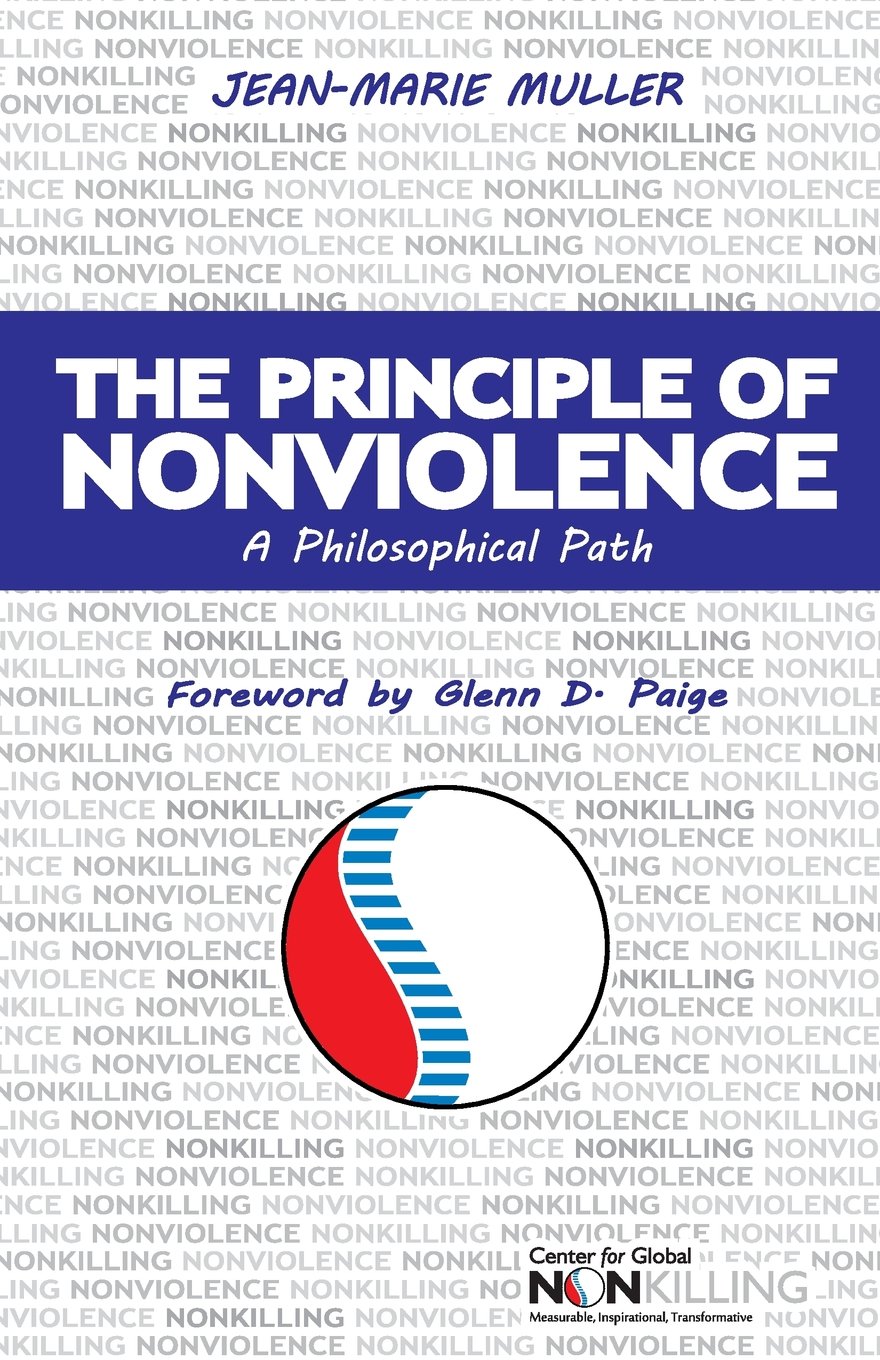 Co-founder of the Mouvement pour une Alternative Non-Violente, Jean-Marie Müller is one of the leading contemporary thinkers on nonviolence. Despite authoring over 20 books on a wide range of nonviolence-related subjects, he is little known in Britain: so the recent publication in English of The Principle of Non-Violence is particularly welcome.

Originally published in 1995, it represents Jean-Marie's most comprehensive statement of his view of nonviolence as a philosophy and a way of life, rather than just a matter of political choice. Specifically, he seeks to demonstrate that nonviolence is not just one philosophy amongst many possible ones, but that it is the only possible conclusion of philosophical reflection on conflict, human and political relations, and life itself.

Jean-Marie's 'philosophical path' leads him into a dialogue with several important political thinkers: countering Hegel's apology for inter-state violence; dissecting and rebuffing Max Weber's resigned acceptance of the necessity of state violence to impose order; and analysing La Boétie's Discourse on Voluntary Servitude to establish the key relationships between nonviolence, freedom, and active citizenship. Writing from a purely non-religious standpoint, he also invites the reader to rediscover the radical apology for nonviolence contained in the teachings of Jesus.

Above all, he analyses the nonviolence of Gandhi, as both a way of being and a form of action. Without denying the complexities of Gandhi's heritage, Jean-Marie underlines its key components: a radical belief in the effectiveness of nonviolence as an active force, the conviction that the means of action must be in harmony with the end; and the corresponding conviction that only nonviolence can break the chains of violence and injustice.

Based on a blend of aphorisms and paradoxes sustained by rigorous analysis, an elegant turn of phrase, and frequent appeals to etymology, Jean-Marie's style of writing is a very personal one. However, despite the accuracy of this translation, English does not serve such techniques as well as French, with the result that in places the reader will struggle to rediscover the full force of the original. Nonetheless, the effort to do so will be richly rewarded: this book speaks both to the activist and to the philosopher. Or rather, it demonstrates why in nonviolence the two are necessarily walking along the same path.