Issue

December 2021 - January 2022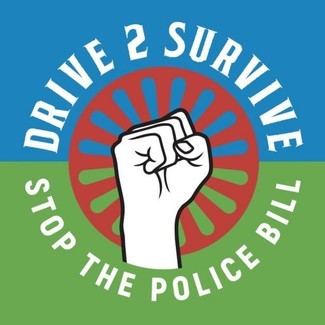 Roma communities were first recorded in the British Isles in 1505, and Irish travellers have been here for much longer. These nomadic communities have always been the subjects of suspicion, fear and abuse – arguably that is why they have continued to travel from place to place. 
This short documentary highlights the most recent threat to travelling communities from the Police Bill, which is currently going through parliament. If passed it will mean that the failure to leave an illegal stopping place will become a criminal offence rather than a civil one. It will also mean that people's homes can be seized, and that they will be liable to fines and imprisonment. 
Already, there are insufficient official sites for travelling communities. So it will mean that there will be no safe places to stop and communities will have to keep on moving to avoid being criminalised.
The film focuses on the lives of Jake Bowers – a journalist with Romany heritage - and Sherrie Smith, a gypsy florist who became politicised after studying for a degree in her thirties. 
Sherrie realised that as a school girl and young woman she had been the victim of hate crime. Yet, unlike other minority communites, there was no protection from the state. 
Together Jake and Sherrie have led the Drive2Survive campaign, working with travelling communities to march to Parliament in July and to the Conservative conference in Manchester this autumn.
Human Rights lawyer Mark Willis QC gives a historical perspective on the travelling community and how nomadic lives will be destroyed if this bill becomes law. There is also excellent footage from this year's Appleby Horse Fair and speakers at the rally outside Parliament.
Jake explains why he was motivated to fight against the Bill – he remembers back in 1994, when his father protested against the Criminal Justice Act. He also quotes an old romany saying: 'There is no shame in losing – there's only shame in not turning up for the fight.'
An excellent and accessible resource.