Issue

December 2021 - January 2022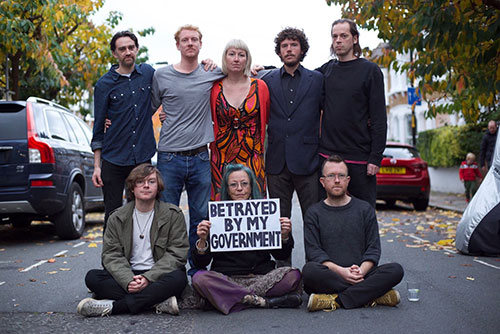 124 climate activists were arrested for blockading bridges in Central London on 20 November. They were acting in solidarity with nine members of 'Insulate Britain', who had been imprisoned by the high court in London on 17 November for contempt of court.
The 'Highway 9' had all continued to blockade the M25 after injunctions were issued banning obstruction of that motorway or any other major road in England.
It is believed the authorities had delayed the hearing in order to avoid having climate activists in prison during the COP26 climate talks in Glasgow.
Sitting in the road on Lambeth and Vauxhall bridges on 20 November also broke the superinjunction taken out by National Highways, the government body that manages England's motorways and major 'A' roads.
Insulate Britain began blocking the M25 and other roads on 13 September, calling on the UK government to put in place policy and funding for a national home insulation programme starting with all social housing. This would help limit climate change, provide warm homes, and reduce heating bills for poorer families.
During the protests, members of the group have endured verbal abuse and some physical violence from drivers.
Two of the Highway 9 received shorter sentences (three months): Ana Heyatawin (58) for medical issues and Louis McKechnie (20) because of his youth.
Ben Taylor (27), who had announced his intention to continue blockading, received the longest sentence of six months.
The other activists – Dr Ben Buse (36), Roman Paluch (28), Oliver Roc (41), Emma Smart (44), Tim Speers (36) and James Thomas (47) – were all sentenced to four months in prison.
On being sentenced, Emma Smart announced that she would go on a hunger strike.
At the hearing, prosecuting counsel said that more Insulate Britain protesters would be prosecuted. She also said that, so far, 161 protesters had been arrested over 800 times in the Insulate Britain campaign.