Issue

December 2021 - January 2022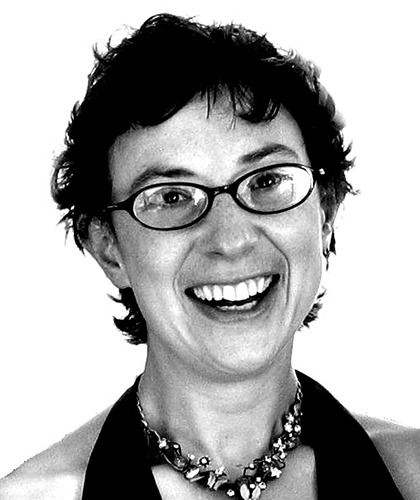 Does anyone else feel an increasing amount of history repeating?
A few months ago, in Brighton, I saw a gig poster for a triple bill of Eat Static, Banco de Gaia and Zion Train – had I fallen down a wormhole into 1995? I pinched myself.
But it is a fitting soundtrack for the year: just like 1995, there's a Kill the Bill campaign to really bring back memories of the Freedom Network – past attempts to defend our freedoms against legislation increasing police powers, restricting protest and repressing traveller communities.
While I remember marches, raves, occupations, squats and synergies, I don't remember making much impact on the legislation.
As the UK hosted the annual hype and dashed hopes of the conference of the parties – COP26, I'm more forcefully than usual reminded that it's 25 years since I was in Berlin, blockading the COP conference centre and demanding realistic, drastic and urgent action to stop imminent climate catastrophe.
I seem to remember a narrative that we were at '30 seconds to midnight' on the clock, the last chance to stop disastrous climate change.
I believe(d) that narrative, which made engaging in climate activism seem increasingly pointless as the years went on.
In 1995, I felt at the centre of it all, part of an all-encompassing maelstrom of activity, coming up with slogans in the pub, strategising about actions at gatherings, creating the narrative in the Earth First! Action Updates.
This time round, I am outside the activity, observing from my computer, with no will to engage. Perhaps I have been captured by the forces of darkness, cynicism, disillusion.
But this is not the whole story.
A couple of weeks ago, I was in Nottingham listening to Patrick from Veggies Catering Campaign telling a delegation of Zapatistas about the history of Neds Housing Co-op and the Sumac Centre.
Neds and the Sumac Centre (and its earlier incarnation, the Rainbow Centre) have been social and political hubs for over 25 years. The '90s vibes were really strong, but this was the here and now. This was something we made happen, a continuing legacy and a contemporary meeting that I have helped create.*
It is an ongoing balancing act – how can you maintain joy, inspiration, satisfaction, while also summoning the motivation to carry on reading agendas and tidying up minutes, chivvying people to complete yet another date-poll, cleaning up after gigs twice a week, drafting proposals and proof-reading policies, explaining for the millionth time about the joining procedure, washing graffiti off the walls, and trying to help put broken relationships and groups back together?
The basics:
Celebrate significant achievements with parties and posters and memorabilia.
Have fun in meetings and be creative and ambitious.
Imagine your desired future often. Together.
Evangelise – explain to others how wonderful the future you are working for will be and how useful and practical your project currently is.
When other groups' activities inspire you, tell them.
I recently joined Commoners Choir and so my earworms these days include:
'We are the descendents of the Stonewall Rioters.… We are the descendents of the Jarrow Marchers.… We are the descendents of the War Resisters….'
'Though dark clouds are gathering, there's no need to despair, a history of victories is happening everywhere'
There's more, of course. Singing this stuff together feels good, physically and emotionally, and sets an example – if other people can be the heroes, we remember, then we can be the heroes that others remember.
This weekend, my housing co-op was delightfully overrun by young eco-defenders in combat trousers with black punky T-shirts and DIY tattoos, swapping gossip about Swampy, record long tunnel evictions and court cases.
Again, I felt the '90s coming back to haunt me. But these are not the comrades of my youth – this is a new generation, with the fire of resistance burning in them, inspired by and learning from those same comrades who are still engaging.
The lovely people in my house are seemingly keen to hear my thoughts, memories, analyses. And I am keen to help them stay sane, unbroken, still fired up, to recognise their successes (yes, part of the HS2 route was cancelled!).
It is necessary to find a path that balances the extreme adrenaline and regular disappointment of confrontational action with long-term, soul-nourishing, regenerative, constructive action, like creating and/or maintaining a social or ecological long-term project.
I want everyone, not just Neds and the Sumac Centre, to have their moment of showing off to the Zapatistas the legacy of 25 years of activity.