Issue

December 2021 - January 2022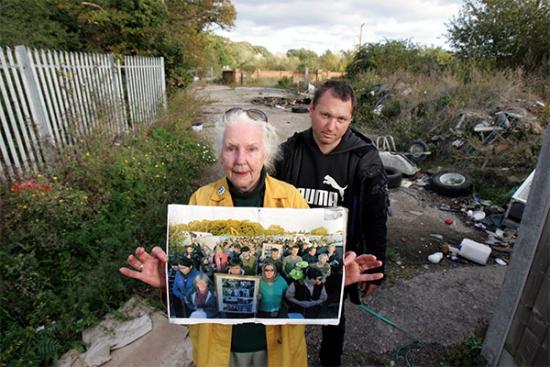 Drive2Survive activists marked the 10th anniversary of the eviction of Dale Farm in Essex by revisiting the wasteland left behind after the biggest eviction in British peacetime. In October 2011, around 200 bailiffs evicted 80 families from Dale Farm, Europe's largest Traveller site, over three days. Caravans and buildings were removed or demolished. Drive2Survive is a coalition of Romany Gypsy, Irish Traveller, nomadic activists and community organisations opposed to the Police, Crime, Sentencing and Courts bill, which was being debated in the house of lords at the time of the anniversary visit to Dale Farm.
The bill would create a crime of 'residing or intending to reside on land without the permission of the owner or occupier'. Drive2Survive says the bill threatens to 'criminalise, demonise and ultimately eradicate nomadic life in Britain'. Gypsy, Roma and Traveller activists who gathered at Dale Farm this October went on to visit some of those who were evicted in 2011, who are now living at the nearby Hovefields Travellers site. 
See the PN website for Erica Smith's review of the new short film, The Last Nomads, about the Drive2Survive campaign.