Issue

June - July 2021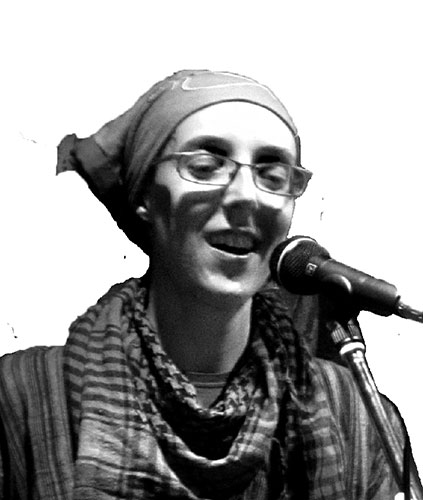 'Mawtini, Mawtini…' 'My homeland, my homeland / Glory and beauty, sublimity and splendour / Are in your hills, are in your hills'
I first visited the Sheikh Jarrah neighbourhood of Jerusalem in 2009 when I was working as a human rights observer with EAPPI (the Ecumenical Accompaniment Programme in Palestine and Israel).
We visited the area because Palestinian residents had been evicted from their homes and Israeli settlers had moved in.
Israeli settlers, supported and protected by the Israeli army, just emptied out the entire contents of a family's home onto the front lawn.
At that time, three families had set up tents in front of their houses which were continuously occupied by Palestinian and solidarity activists to try and resist the evictions while lawyers tried to challenge them in the Israeli supreme court.
Even though I visited the families at this time, it was still somehow unimaginable to understand how it must feel to be living in a tent in the street in front of your home where another family had forcibly moved in.
But we had tea, we chatted and we laughed.
We tried to ignore the young Israeli settler men who would try to antagonise us.
We even somehow managed to ignore the raucous parties that they held late into the night.
This is the sumud that we witness time and time again in Palestine, the 'steadfastness' that is continuing to exercise your right to live even in the most oppressive of circumstances.
As well as sweet tea and the sheer persistence of Palestinian hospitality even in extreme times, my clearest memories from these first visits to Sheikh Jarrah were meeting the kids, playing the guitar and singing with them.
There were two young teenagers especially who I spent time with teaching them their first guitar chords.
The joy that we were able to share at this time felt like a total gift, like a small bubble apart from the pressure these kids were living under.
How strong must the urge be to just take your family and move somewhere that feels safer when you are being driven out of your homes?
And what incredible strength it takes to stay where you are and grow in your children a sense of confidence and pride in themselves and their community. To stay where you are, to offer food and drink to strangers, and to sing together.
Those first evictions in Sheikh Jarrah ignited what felt at the time like a growing Israeli solidarity movement, and hundreds gathered in solidarity with their Palestinian neighbours every Friday over the next couple of years.
In 2010, Irish singer Tommy Sands took part in one Friday demonstration, singing peace songs and urging Israelis and Palestinians to resist the process of dehumanisation that he recognised all too well from growing up in Northern Ireland.
In 2012, I went back to Sheikh Jarrah, hoping to find some of the friends I had made a couple of years earlier, but the street was empty.
Some people had to move away, and acts of solidarity changed focus, trying to shine a light on other injustices of the occupation, for example in the East Jerusalem district of Silwan, where Israeli settlers literally burrowed underneath people's homes so that the floors fell in, and then moved in on top of them.
But, in 2021, more threats of eviction have been laid upon the Palestinian residents of Sheikh Jarrah, and protests have again burst forth.
Watching the sharing of news through social media channels, alongside footage of the Israeli army storming the Al-Aqsa Mosque, injuring over 200 Palestinians on the last Friday of Ramadan, I saw a clip of a group of men sitting under a tent awning in the street in Sheikh Jarrah.
They are gathered together in the same place, singing the same songs, with the same sumud that I have met so many times before.
'Mawtini, Mawtini…' 'My homeland, my homeland / Glory and beauty, sublimity and splendour / Are in your hills, are in your hills'
I don't know what might have happened after I finished writing this article, but I hope that the increasingly clear call-outs from the UN and international leaders will result in real action to stop Israel from evicting more Palestinians from their homes.
The UN called on Israel to 'immediately call off all forced evictions', and has even gone so far as to state that the evictions 'could constitute a war crime'.
It is clear that we must continue to sing along with and shout out in solidarity with our Palestinian brothers and sisters. #SaveSheikhJarrah