Issue

August - September 2017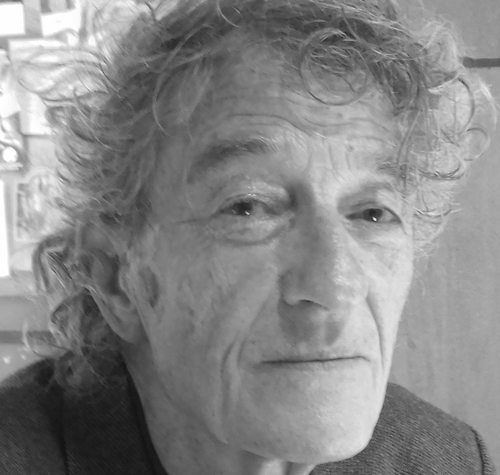 In November 1962 – by chance and good fortune –
I heard the African-American singer/actress/songwriter/ civil-rights-activist, Odetta (1930–2008), and a new up-and-coming folk singer, Bob Dylan, sing live in London.
They appeared at the Singers Club – I was a member – which met at a Kings Cross pub, The Pindar of Wakefield. Also present was their somewhat controversial manager, Albert Grossman, and the event celebrated, I think, the club's birthday.
It was an unforgettable night, both singers performed beautifully and Dylan was dressed exactly as he was on the sleeve of his first album, which had been released – along with The Beatles' first – in 1962 . A pivotal year as it's turned out.
What has put me in mind of all this, is a new book, Grown-up Anger by Daniel Wolff (HarperCollins, 2017), which is concerned with US working-class struggle from the turn of the 20th century and the links between Woody Guthrie (1912–1967) and Bob Dylan. Links which are widely-known, I thought, and I sighed at yet another book about Dylan.
In fact, their story is woven into an account of union activism in the USA, and a desperate violent and depressing account it is too: murders, lynchings, beatings, false witness and fake news.
Communism, socialism, anarchism and trade unionism were the common enemy within and, by the end of the Second World War, a once-vibrant and well-supported working-class movement had been all but destroyed.
The Industrial Workers of the World (IWW, usually known as 'the Wobblies') had strong anarchist roots and were at the peak of their powers in the 1920s. The IWW was open-minded, inventive and effective with strong popular support.
Joe Hill was one of its most powerful activists. A singer and songwriter too, he became such an enemy of the state(s) he was arrested on what is believed to be a trumped-up charge of murder and was executed by firing squad in 1915. Both Joan Baez and Bruce Springsteen have recorded the 1936 song 'I dreamed I saw Joe Hill last night'.
In 1920, the Italian-born US anarchists Nicola Sacco and Bartolomeo Vanzetti were arrested for armed robbery and seven years later – after world-wide protest – they were sent to the electric chair. It was, and is, widely accepted that they were innocent all along.
The vicious red-scare tactics of Senator Joe McCarthy had seriously undermined the IWW by the end of the '50s, only for it to revive with the growth of 1960s counterculture and the civil rights movement.
In the '30s, Woody Guthrie's songs were regarded as the voice of the Wobblies although he was to some degree a communist fellow-traveller. Dylan started out almost as a Guthrie copyist but also claimed to have been inspired by Odetta who was 13 years older than him.
In the early '60s, Dylan became for many – and for some while – the voice of counterculture. In 1968, Odetta was among those who sang at the famous Woody Guthrie memorial concert and it seemed the circle was unbroken.
Grown-up Anger is a beautifully-written and -researched account of a labour history of which I knew little. Here the visionary, brave and dedicated men and women – and there were many inspirational women – of US trade unionism spring to life.
I didn't learn much that I didn't already know about Guthrie and Dylan except that, in between Robert Zimmerman and becoming Bob Dylan, he styled himself Bob Dillon.
There is no mention of 'pacifism' in the index although the US civil rights campaign and its figureheads were avowedly committed to nonviolence. By the late '60s, however, the Black Panther wing of the civil rights movement was committed to 'armed defence' and was male-dominated and macho.
During the Second World War, Woody Guthrie's guitar had a sticker on it proclaiming 'This machine kills fascists' and the US left was overwhelmingly committed to the war against fascism. There was, however, a strong conscientious objection movement with anarchist connections.
The last words should go to Daniel Wolff. They read like an obituary for the US labour movement: 'The year Dylan cut "Like a Rolling Stone", a typical male worker's income was about $34,000. Almost five decades later, the comparative figure was $33,000. By 2013, 15 percent of the nation lived below the poverty level. Nearly 40 percent of American children were growing up in poverty or near-poverty…. long-term unemployment was the worst it had been since the dust bowl.'
Woody Guthrie's most famous songs are his dust bowl ballads about the Oakies the IWW tried so hard to rescue from destitution.