Issue

February - March 2017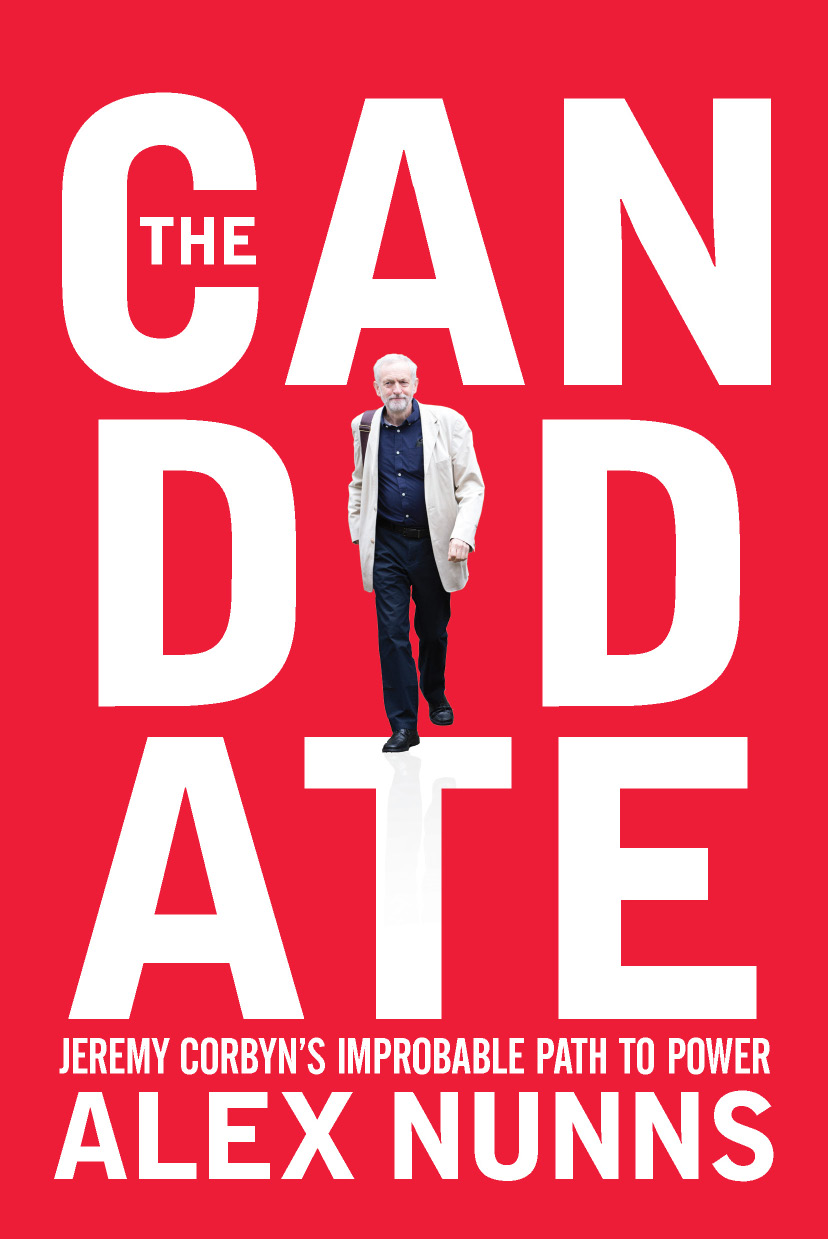 Though there have now been a number of books published about Jeremy Corbyn's election as the leader of the Labour Party, including Richard Seymour's impressive Corbyn: The Strange Rebirth of Radical Politics (reviewed in PN 2596-2597), The Candidate is arguably the definitive account of those exciting days.
As the political correspondent of Red Pepper magazine, Alex Nunns is perfectly placed to chart Corbyn's 2015 leadership campaign, writing a detailed, journalistic and engrossing account. He ends with a short afterword about the 2016 coup attempt and second leadership election – in which, amazingly, Corbyn increased his vote share to 62 percent.
All this feels a long way from Labour's defeat in the May 2015 general election. With the Labour left believing itself to be in an extremely weak position – journalist Owen Jones didn't think the left should run a candidate because they would likely be 'crushed' – Corbyn's candidacy was initially given 200-1 odds by Ladbrokes, the bookmakers. However, as Nunns explains, three large political forces came together to create the mass movement Corbyn rode to victory: the shift to the left by Labour Party members; the trade unions' rejection of New Labour; and grassroots campaigners like the anti-war movement and Occupy.
The section on the media's hostility to Corbyn's rise is particularly impressive. With the press going into 'full blown panic mode', Nunns's focus on the Guardian's opposition to Corbyn will be a wake-up call to those who see that paper as a friend of radical change. Nunns also includes lots of fascinating tidbits, from revealing that the big unions didn't want Corbyn's closest ally John McDonnell to be shadow chancellor, to how Labour HQ staff wore black on the day of Corbyn's election to mourn the party they had lost.
Highlighting the important role of social media and describing how the campaign organised itself to create one of the most successful social movements the left has ever seen, the book is a hugely important resource for progressive activists. Frustratingly, there is no index, though the extensive footnotes provide plenty of sources for those wishing to delve deeper.
With Corbyn's leadership currently in something of a lull, with low poll ratings and a general election fast approaching, the crucial question is: what now? How can the left revitalise the establishment-beating movement of 2015-2016? The answer will shape British politics in the years ahead because, far from being the end of a campaign, in reality Corbyn's election as Labour leader was just the beginning of a much longer struggle to overturn the dominance of neoliberalism and the UK's aggressive foreign policy.